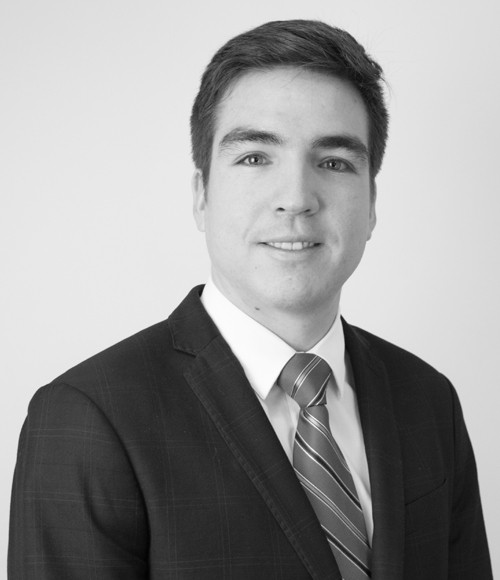 Matías Osses
Associate

mosses@carey.cl
+56 2 2928 2232
His main practice areas include telecommunications and media law, mergers and acquisitions, financing operations, direct sale matters and assessment in general corporate and commercial matters.
REPRESENTATIVE EXPERIENCE
WOM on corporate, regulatory and antitrust aspects related to its mobile services in Chile.
A multinational satellite Internet service provider on corporate and regulatory matters regarding its operations in Chile.
Several global digital content providers on the telecommunications and media law aspects regarding its over-the-top services in Chile.
A multinational Internet service provider on the obtention of the regulatory licenses required for its operations in Chile.
Datasection, a Japanese big data and AI company which is publicly traded in the Tokyo Stock Exchange, on the acquisition of Jach Technology, a local technological start-up of Chilean and Japanese capitals, which offers real-time video customer experience improvement services, under the name FollowUp Customer Experience, based on their interactions in stores. The operation was carried out through a swap of shares between the Chilean company shareholders and the Japanese company, which implied a simultaneous closing in both Tokyo and Santiago.
British Telecoms on all the day to day and regulatory aspects related to its activities in Chile, including electronic signature queries, applications and amendments for telecoms concessions, analysis of contracts for the provision of several services, advice on legal interception and data retention matters.
Renxo on the regulatory aspects related to the operation of its mobile online gaming and complementary services in Chile.
PUBLICATIONS
Co-author of the article "The Application of Blockchain and Smart Contract Technologies under Chilean Law: Regulatory Challenges", Chilean-British Chamber of Commerce (2019).
Co-author of the article "The Potential Impact of Blockchain and Smart Contracts on the Chilean Telecommunications Market", Communications Law Newsletter, International Bar Association (2018).
RELATED AREAS
EDUCATION
Law, Universidad de los Andes.
Exchange Student, Universität Leipzig, Germany (2014-2015).
ADMISSIONS
LANGUAGES