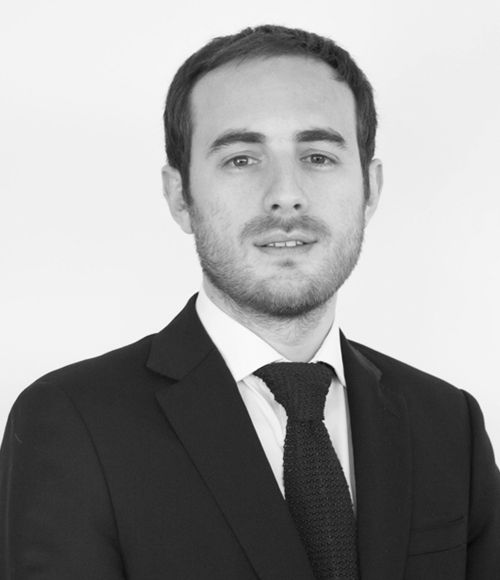 Elías Mohor
Associate

emohor@carey.cl
+56 2 2928 2665
His practice is focused on technology contracting, negotiation and legal advice on software development, licensing, implementation and maintenance projects, privacy, personal data and information security, e-commerce, distribution and franchise agreements and, in general, matters related with new technologies together with intellectual and industrial property. He has also carried out various assessments on corporate matters for foundations, NGOs and trade associations related to technology and data protection, including the design and implementation of their governance, constitution of legal entities and modification of their by-laws.
From 2013 to 2015, he worked as an associate in Carey's Natural Resources and Environment Group, and his practice was focused on natural resources, mining and energy.
REPRESENTATIVE EXPERIENCE
Banco Internacional on a share purchase agreement for the acquisition of a 51% of Autofin, in order to develop Autofin's automotive financial business.
JP Morgan Securities, BofA Securities and Santander Investment Securities, as the Initial Purchasers of a USD450 million high yield bond, with an annual interest rate of 4.7% due by 2028, issued by Kenbourne Invest, a corporation from the WOM group.
Birch Hill Equity Partners on the domestic aspects of the acquisition of ERCO Worldwide, the special chemical business of Superior Plus Corp. that operates in Canada, Chile and the US for approx. USD480 million.
Instituto para la Resiliencia ante Desastres (Itrend)and Fundación Chilena de Eficiencia Logística (Conecta logística) both public technological institutes, on the design and implementation of its governance and constitution as a legal entity, and on the drafting of legal documents to regulate its open data platform.
Falabella on a comprehensive data protection assessment of its affiliates in Chile, Argentina, Peru, Uruguay, Colombia, Mexico and Brazil. The advice included general privacy matters and privacy by design of projects of digitalization, migration of data and definition a new structure for data handling and processing.
Asociación de Marketing Directo y Digital de Chile (AMDD) on the drafting of its Self-Regulation Code on the processing of personal data for direct marketing, and on the design and implementation of the organic rules of its Self-Regulation Council, in addition to other general advice.
Different regulated companies, from the banking, financial and telecommunications industries, on the review and implementation of policies and procedures regarding information security, cybersecurity and prevention of computer crimes.
Several national and foreign clients on matters related to privacy and data protection, preparation of privacy policies and drafting of contracts related to these matters.
AWARDS AND RECOGNITIONS
Recognized in Data Privacy, The Legal 500.
ACTIVITIES AND MEMBERSHIPS
Law Clerk of the Natural Resources, Energy and Environment Group, Carey (2008-2010).
EDUCATION
Law, Universidad Católica de Chile.
ADMISSIONS
LANGUAGES