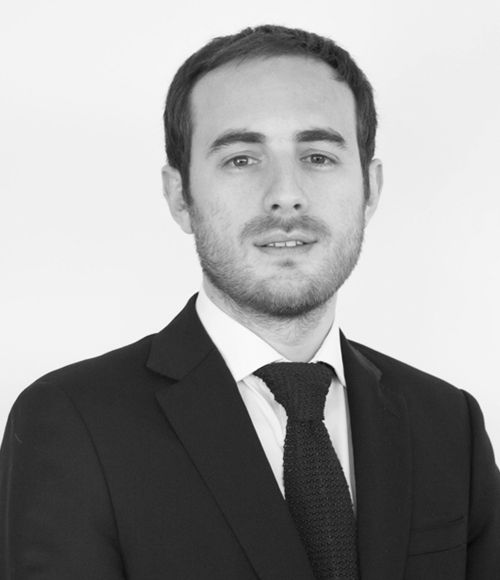 Elías Mohor
Associate

emohor@carey.cl
+56 2 2928 2665
His practice is focused on technology contracting, negotiation and legal advice on software development, licensing, implementation and maintenance projects, privacy, personal data and information security, e-commerce, distribution and franchise agreements and, in general, matters related with new technologies together with intellectual and industrial property. He has also carried out various assessments on corporate matters for foundations, NGOs and trade associations related to technology and data protection, including the design and implementation of their governance, constitution of legal entities and modification of their by-laws.
From 2013 to 2015, he worked as an associate in Carey's Natural Resources and Environment Group, and his practice was focused in natural resources, mining and energy.
REPRESENTATIVE EXPERIENCE
Falabella, on a comprehensive data protection assessment of its affiliates in Chile, Argentina, Peru, Uruguay, Colombia, Mexico and Brazil. The advice included general privacy matters and privacy by design of projects of digitalization, migration of data and definition a new structure for data handling and processing.
UnitedHealth Group, UnitedHealth Group on the implementation of IT security measures and a comprehensive revision of its privacy policies, which involved employees' personal data.
Fundación Inria Chile, in its technology contracts, participation in public funds, in the elaboration of contractual models for the development of technology under agile methodologies and in its general corporate matters.
Instituto para la Resiliencia ante Desastres (Itrend), in the design and implementation of its governance and constitution as a legal entity, and in the drafting of legal documents to regulate its open data platform.
Asociación de Marketing Directo y Digital de Chile (AMDD), in the drafting of its Self-Regulation Code on the processing of personal data for direct marketing, and in the design and implementation of the organic rules of its Self-Regulation Council, in addition to other general advice.
To several national and foreign clients, in matters related to privacy and data protection, preparation of privacy policies and drafting of contracts related to these matters.
ACTIVITIES AND MEMBERSHIPS
Law Clerk of the Natural Resources, Energy and Environment Group, Carey (2008-2010).
EDUCATION
Law, Universidad Católica de Chile.
ADMISSIONS
LANGUAGES