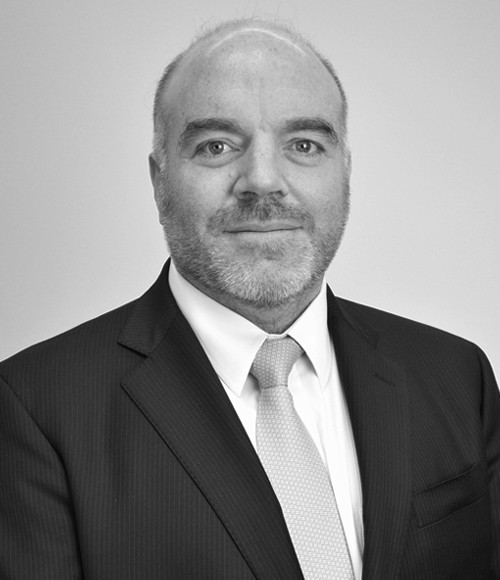 Guillermo Carey
Partner

gcareyc@carey.cl
+56 2 2928 2612
Partner of Carey and co-head of the firm's Intellectual Property and Information Technology, Venture Capital and Private Equity Groups. Also, he is the head of the Life Sciences, Technology and Consumer Law Group.
His practice specializes in intellectual property, life sciences, IP litigation, licensing, distribution and franchise agreement, data privacy, technology law, trademarks, patents, electronic commerce, technology transfer and artificial intelligence.
Guillermo has advised high-impact Chilean technology companies on technology transfer, and the internationalization of these.
He has also advised the Chilean Government on various fronts related to IP and transfer of technology.
REPRESENTATIVE EXPERIENCE
Bayer on a claim filed by a group of people related to an agricultural product.
GMF on a class action filed for extrajudicial collection issues.
LDA, a subsidiary of Empresas Iansa in the pet food industry, on a recall process before the National Consumer Service (SERNAC) from the consumer protection standpoint, including all the necessary steps required to notify SERNAC and to implement the recall.
Grünenthal and its local Chilean affiliates, Andrómaco and Silesia, on a class action lawsuit filed by Conadecus and Fundación Miles in a product liability case involving a defective contraceptive delivered to several patients.
Copec on an innovation strategy.
Codelco on technology matters related to the process of chlorinated leaching.
A Chilean start-up on the launch of its products and NFTs in the metaverse.
Crystal Lagoons, the first Chilean Unicorn, with offices in the US and the Netherlands, on the prosecution and enforcement of its patents in more than 190 countries, including technology license agreements. Crystal Lagoons developed and patented a state-of-the-art technology that keeps crystalline water lagoons of unlimited sizes at low costs.
Catalina Abbott, a renowned Chilean artist, on the enforcement of her copyrights over her illustrations in a civil infringement proceeding, for the unauthorized use of protected works, obtaining both a cessation injunction and a monetary award for damages amounting to approx. USD 550.000.
Several pharmaceutical laboratories on regulatory matters and patents infringement in Chile.
Numerous high-impact entrepreneurs on their global development.
LimitedBrands (Victoria's Secret) on the negotiation for the immediate suspension of unauthorized Victoria's Secret fashion shows in Latin America.
The 33 Chilean miners trapped underground in the Atacama Desert for 70 days in 2010, on the protection, licensing and sale of their intellectual property rights over the experience they lived through in the depth of the San José mine. The advice included the negotiation of an agreement with Hollywood producers to film a movie.
AWARDS AND RECOGNITIONS
Recognized as a WIPR Leader in Patents and Trademarks, World IP Review (2020, 2021 and 2022).
Recognized in Intellectual Property and Life Sciences, Chambers Latin America.
Recognized in Intellectual Property, The Legal 500.
Recognized in Intellectual Property, Telecoms and Media, Data, Technology and Privacy Law, Latin Lawyer 250.
Recognized in Data - Data Privacy and Protection, Data - Information Technology, and Life Sciences - Regulatory, Who's Who Legal.
Recognized in Intellectual Property, LACCA.
Recognized in Intellectual Property, Technology, Information Technology and Life Sciences, Best Lawyers.
Recognized in Capital Investment: Start-ups & Innovation, Intellectual Property - Patents and Trademarks Prosecution and Litigation, Plant Variety Protection, Technology and Digital Services, and Anti-Counterfeiting, Leaders League.
Recognized as Best Individual Lawyer in Intellectual Property in Chile, Client Choice.
Recognized in Patent Strategy & Counseling, Trademark Litigation and IP Transactions, IP Stars, Managing IP.
Recognized in Patents, IAM Patent.
Recognized in Trademarks, WTR 1000.
Recognized with the Award of Merit, AIPPI.
Recognized in Intellectual Property and Life Sciences, Top Ranked Legal.
Named Lawyer of the Year in Intellectual Property, Best Lawyers (2016).
ACTIVITIES AND MEMBERSHIPS
President of the Board of Directors of Foroinnovación.
Director of the Chilean Cybersecurity Alliance (Alianza Chilena de Ciberseguridad).
Member of the Advisory Council of the Ministry of Science and Technology.
Former director and past president of the American Chilean Chamber of Commerce (AmCham).
President of the Ethics Committee at Endeavor.
Member of the Inter-American Association of Intellectual Property (ASIPI).
Member of the International Trademark Association (INTA).
Member of the Licensing Executives Society Chile (LES Chile).
Member of the Chilean Bar Association.
Former member of the Governing Board of the Association of American Chambers of Commerce in Latin America and the Caribbean (AACCLA).
Former chief legal counsel, Crystal Lagoons.
Former member of "Grupo Acción Digital", part of the Chilean government plan for the development of Chile's digital agenda (appointed by the government).
Former vicepresident of the National Council for Domain Names and IP Addresses of Chile.
Former member of the Board of the Chilean Industrial Property Association (ACHIPI).
Former member of the National Consulting Council of the Computer Law Studies Center (Centro de Estudios de Derecho Informático-CEDI), School of Law, Universidad de Chile.
Assistant secretary general of AIPPI (International Association for the Protection of Intellectual Property) with responsibility over the Americas (2004 – 2010).
Intellectual Property Constituency's representative, Names Council of the Domain Name Supporting Organization (DNSO) of ICANN (Internet Corporation for Assigned Names and Numbers) (2000-2002).
Panelist for the resolution of domain name disputes, World Intellectual Property Organization (WIPO) (2002).
Chair of the Q-160 ICANN Task Force, AIPPI (2002).
Arbitrator, Chilean Country Code Name Registrar (NIC Chile) (1998).
Member of NIC Chile's advisory board. Part of the group that drafted the local dispute resolution policy (1998).
Lawyer, Intellectual Property Department, Philip Morris International, New York (1995-1996).
PUBLICATIONS
Co-author of the Chilean chapter in ICLG - Consumer Protection, Global Legal Group (2020).
Co-author of The Pharma Legal Handbook: Chile, Pharma Boardroom (2019).
Co-author of the Chilean chapter of Data Protection Q&A, Data Privacy Advisor, Thomson Reuters (2018).
Author of several local and foreign publications in intellectual property.
SEMINARS
Frequent lecturer in Intellectual Property and Internet legal seminars, meetings and conferences both in Chile and abroad.
EDUCATION
Law, Universidad Católica de Chile.
ADMISSIONS
LANGUAGES