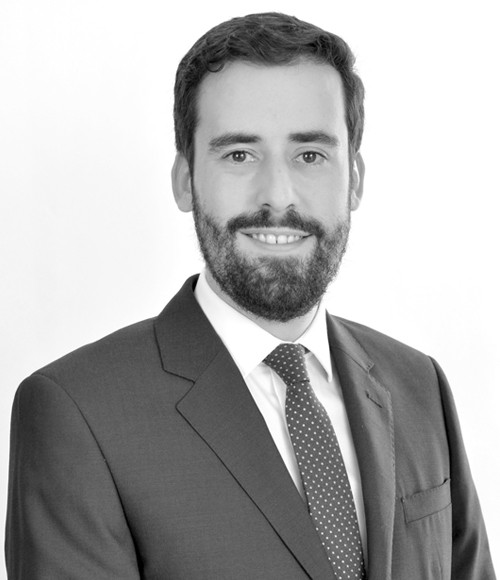 Fernando Noriega
Partner

fnoriega@carey.cl
+56 2 2928 2216
Partner of Carey and co-head of the firm's Banking & Finance / Capital Markets Groups. His practice is focused on banking law, lending transactions, project financing, as well as issuance of debt instruments, capital markets and foreign investment.
REPRESENTATIVE EXPERIENCE
Mainstream Renewable Power, and its subsidiaries in Chile, on a project financing for approx. USD620 million granted by Inter-American Investment Corp., CaixaBank, DNB ASA, KfW IPEX-Bank and Mitsubishi UFJ Financial Group and a VAT facility granted by Banco Santander Chile for approx. USD53 million, for the development and construction of Huemul, a five non-conventional renewable energy portfolio. This portfolio is comprised by two wind farms (Ckani and Llanos del Viento) and two solar PV plants (Pampa Tigre and Valle Escondido) located in the north of Chile and one wind farm (Puelche Sur) located in the south of Chile, with a combined capacity of 630 MW. It will partially serve the PPAs awarded to Mainstream in the 2015/01 public tender process to supply 3,366 GWh/year to distribution companies.
Mainstream Renewable Power Chile, through its subsidiary Cóndor Energía, on a financing for approx. USD580 million granted by CaixaBank, DNB, KfW IPEX-Bank, Natixis, SMBC and Société Generale for the development and construction of the Cóndor project, composed by four renewable energy projects: Tchamma, Cerro Tigre and Escondido in the north of Chile, and Alena in the south, including the construction of transmission lines, electrical substations and switchyard substations.
Bank of China, Macau Branch, Tai Fung Bank, Bank of China Beijing Haidian Sub-Branch, and other Chinese financial institutions, as lenders, on the USD450 million financing granted to Food Investment, a subsidiary of Joyvio Agriculture, for the acquisition of up to 100% of Australis Seafoods, a major participant in the Chilean salmon industry (the "Acquisition Financing").
Simultaneously, we also advised Bank of China, Macau Branch, as lender, on the USD26.5 million financing granted to Australis Mar, a subsidiary of Australis Seafoods (and indirectly of Joyvio Agriculture), for the acquisition of 100% of Pesquera Torres del Paine, a salmon processing plant located in the Magallanes region of Chile (the "Bridge Loan").
Finally, together with the acquisition of Australis Seafoods by the subsidiary of Joyvio, we advised Bank of China, Macau Branch, as lender, on the USD160 million financing granted to Australis Mar for the refinancing of the existing financial indebtedness of the borrower and other members of the group and funding their corporate and working capital requirements (the "Corporate Refinancing").
Inter-American Development Bank, Overseas Private Investment Corporation, International Finance Corporation, Itaú Corpbanca and its New York branch, Banco de Crédito e Inversiones, Banco del Estado de Chile, DNB Bank ASA and KfW-IPEX Bank GmbH, as part of the senior lender group, on the second financial restructuring of the 531MW Alto Maipo hydroelectric project in Chile, which involved the renegotiation and amendment of the terms and conditions of the current financing of the project, estimated at more than USD3 billion.
Transelec, through its affiliate Transelec Concesiones, on Transelec's first project finance transaction which consisted on a financing of up to USD375 million for the construction, operation and maintenance of four transmission lines and their related facilities (including substations) awarded to Transelec as part of the expansion of Chile's trunk energy transmission system. The financing was provided by Export Development Canada, KfW Ipex-Bank GmbH and MUFG Bank, and the latter acted as Administrative Agent.
Sistema de Transmisión del Sur (STS) on the registration of two lines of bonds for up to USD411 million (UF10 million) each, one with a term of 10 years and the other with a term of 30 years. We also assisted STS on the placement of a series of bonds issued under the 30-year line, for approx. USD164 million (UF4 million), which were placed at a rate of 2.68% with a spread of 75 basis points. The demand for the bonds reached approx. USD344 million (approx. UF8.3 million) equivalent to 2.1 times the offer.
VTR on a financing with several domestic and foreign banks and financial institutions for USD484 million, consisting of a revolving credit line for up to USD185 million; a local long-term loan for approx. USD 275 million (CLP174 billion) and another revolving credit line for approx. USD24 million (CLP15 billion).
Eletrans on an international private offering of notes under rule 4(a)(2) of the Securities Act of 1933, targeted at institutional investors, for an amount equal to USD180 million at an interest rate of 4.06% and due 2037.
American General Life Insurance Company and other foreign institutional investors on the private offering of USD412 million of Inversiones Latin America Power, subsidiary of LAP group. The Senior Secured Notes were placed at a 5.35% annual rate, due in 2033, under Section 4(a)(2) of the U.S. Securities Act of 1933.
Pattern Energy Group on a credit facility for USD197 million approx. granted by Crédit Agricole Corporate and Investment Bank, Société Générale and Sumitomo Mitsui Banking Corporation, to finance the construction, initial operation and costs related to the development of its 122MW Conejo solar plant in the Atacama Desert. To finance the VAT associated to the construction, Banco Santander granted a USD10 million loan.
AWARDS AND RECOGNITIONS
Recognized in Banking and Finance, Chambers Latin America.
Recognized in Banking and Finance, The Legal 500.
Recognized in Banking, Leading Lawyers.
Recognized in Banking and Finance, Top Ranked Legal.
ACTIVITIES AND MEMBERSHIPS
Professor of the course "Financing and Bankruptcy Reorganization: DIP Finance and Project Finance" of the Postgraduate Degree in Insolvency, Universidad del Desarrollo (2019-2021).
Foreign associate, White & Case, New York (2015-2016).
PUBLICATIONS
Co-author of the Chilean chapter in Global Legal Insights - Banking Regulation, Global Legal Group (2020-2022).
Co-author of the Chilean chapter in ICLG - Lending & Secured Finance, Global Legal Group (2020-2022).
Co-author of the chapters on the regulators of the Chilean financial sector: the Financial Market Commission, Superintendency of Pensions and Central Bank, Latin Lawyer Regulators (2020-2021).
Co-author of the Chilean chapter in Global Legal Insights - Banking and Finance, Global Legal Group (2020).
Co-author of the Chilean chapter in Fintech Regulation in Latinamerica, Lloreda-Camacho (2019).
Co-author of the article "Chilean Banking Law Reform: Three Key Aspects", Financier Worldwide (2018).
Author of the book "National Doctrine and Case Law on Medical Mal-Practice" (2011).
EDUCATION
Law, Universidad de Chile (Summa Cum Laude).
LL.M., Banking Law and Financial Regulation, London School of Economics and Political Science (LSE) (2014).
ADMISSIONS
LANGUAGES