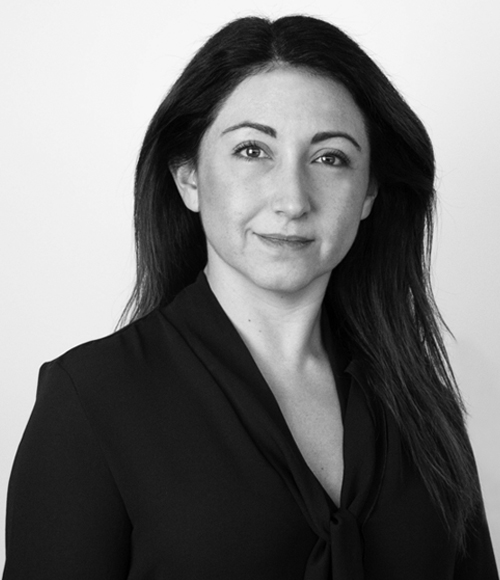 Alejandra Daroch
Associate

adaroch@carey.cl
+56 2 2928 2231
Her practice focuses primarily on advising international and local clients in mergers and acquisitions, including negotiated transactions, auction processes, mergers, joint ventures, private equity, securities and debt offerings, distressed mergers and acquisitions and debt restructurings, derivatives and on the financing and development, representing both banks and financial institutions and debtors.
REPRESENTATIVE EXPERIENCE
State Grid International Development on the due diligence, bid preparation and negotiation of the purchase agreement for the acquisition of 100% interest of Sempra Energy in Chilquinta Energía and its subsidiaries (electric transmission and distribution companies), Tecnored (electric construction and infrastructure services company), and in Eletrans I, II and II, which owns, constructs, operates and maintains power national transmission facilities.
Banco de Crédito e Inversiones (Bci) on the acquisition process through its subsidiaries City National Bank of Florida (CNB) and Bci Financial Group of the Miami based corporations Executive Banking Corporation and Executive National Bank.
Masisa on a strategic reorganization of different companies belonging to the same company group under rules of related party transactions applicable to open corporations, including among other actions, a capital increase for more than USD580 million on Inversiones Internacionales Terranova, subsidiary of the group in Venezuela.
Mesoamerica, a leading M&A advisory and private equity firm in Latin America focused on Central America and the Andean Region, on the due diligence process and acquisition of a majority stake of Unifood, a leading group in the Chilean fast-food industry. Unifood owns and operates the brands Pedro Juan & Diego, Pollo Stop, Fuente Nicanor and XS Market, with more than 120 stores in Chile.
Industrial Commercial Bank of China, China Development Bank, Bank of China and Export-Import Bank of China on a USD7 billion loan granted to a Chinese consortium led by MMG for the acquisition from Glencore and further development of the Peruvian copper mine Las Bambas.
Danone, a French multinational food company, on the sale of 100% shares of the local dairy products subsidiary Danone Chile to Watt's, a Chilean listed company.
Pacific Hydro on the project financing, development and construction of its hydropower projects Hidroeléctrica La Higuera, La Confluencia and Chacayes in Chile for approx. USD800 million and a total installed capacity of 420MW.
Alicorp on the acquisition of Salmofood (currently Vitapro Chile), a Chilean company dedicated to the production and commercialization of fish food, and its subsidiary Cetecsal for USD62 million.
AWARDS AND RECOGNITIONS
Recognized in Corporate M&A, IFLR1000.
Recognized in Finance, Leading Layers.
ACTIVITIES AND MEMBERSHIPS
Member of the Board of the Expert Female Lawyers Commission, Colegio de Abogados de Chile (Chilean Bar Association).
Member of the Chilean Bar Association.
PUBLICATIONS
Co-author of the Chilean chapter about International M&A and Joint Ventures, The Year in Review, American Bar Association (ABA) (2020).
Co-author of the Chilean chapter in ICLG - Derivatives, Global Legal Group (2020).
EDUCATION
Law, Universidad de Chile.
Mergers and Acquisitions Course, UC Berkeley Extension, California (2013).
Degree in Tax Analysis and Planning, Universidad Católica de Chile (2016).
ADMISSIONS
LANGUAGES