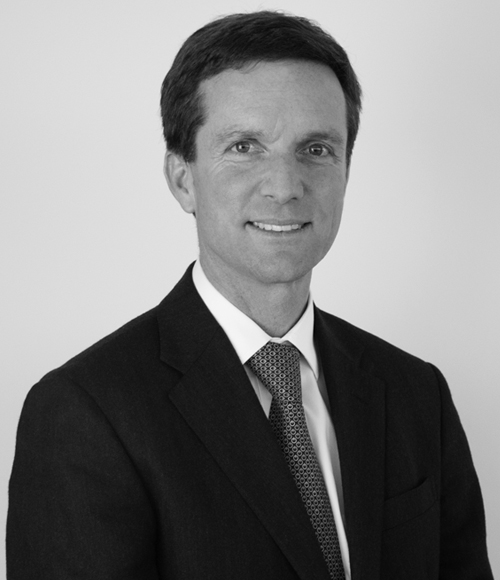 Salvador Valdés
Partner

svaldes@carey.cl
+56 2 2928 2224
Partner at Carey, focusing on corporate matters, mergers and acquisitions, capital markets and restructuring. He advises international and local clients in corporate acquisition and restructuring processes, association or joint venture agreements, design and support for corporate governance structures, and public or private offerings of securities in the local and international markets. He is a frequent advisor to investment and private equity funds on the acquisition, structuring and financing of strategic companies and infrastructure projects. He also regularly advises banks and financial consultants such as JP Morgan, Goldman Sachs, Morgan Stanley, Barclays, BNP Paribas and LarraínVial on the structuring of transactions, financial products and derivatives.
REPRESENTATIVE EXPERIENCE
Goldman Sachs, as the sole global coordinator, bookrunner, initial purchaser and commitment provider, on senior secured notes issued by Chile Electricity PEC SpA under Rule 144A/Regulation S of the United States Securities Act of 1933. The proceeds were used by Chile Electricity PEC SpA to purchase receivables from the main energy generation companies in Chile originated under Law No. 21,185, which temporarily stabilized the electricity tariffs.
OMERS Infrastructure Chile Holdings I and Enagás Chile on the sale of 80% of their shareholding in GNL Quintero to EIG Global Energy Partners and Fluxys.
CorpGroup on the restructuring of their liabilities, including its banking business (Banco Itaú Corpbanca) and real estate business (Vivocorp), which involved bankruptcy reorganization proceedings in courts of Delaware, USA (Chapter 11) and Chile.
Ontario Teacher's Pension Plan Board on the acquisition of Cran Chile, an agribusiness company and the main producer and supplier of cranberries in the local market; and on a joint venture negotiation with Forestal Arauco  for the development of an agricultural project for the plantation, production and commercialization of hazelnuts.
BNP Paribas Cardif on a joint venture negotiation with Scotiabank in Chile for the development of a bancassurance partnership, which involves the development of insurance solutions to be distributed through Scotiabank's channels in Chile, Colombia, Mexico, and Peru.
Brookfield Infrastructure Partners on the sale of its participation in the urban highways Autopista Vespucio Norte and Túnel San Cristóbal, in successive operations to Globalvias, to infrastructure funds of CMB - LV Infraestructura III and Ardian, and to the infrastructure fund of Frontal Trust.
Consorcio Seguros de Vida and Moneda AFG on the negotiation of a pre-packaged reorganization agreement for the company AD Retail, and the granting of additional financing in the process of restructuring.
Larraín Vial Activos AGF on a joint venture negotiation with Grupo Patio for the acquisition and development of commercial real estate assets.
Bimbo Group, a Mexican company, on the acquisition of Alimentos Nutrabien, a Chilean company producing sweet snacks, owned by CCU.
Brookfield Asset Management on the sale of a 27.8% stake in Transelec to China Southern Power Grid International, a state-owned company, for USD1.3 billion.
Enel on the reorganization of its companies held in Chile, including the merger of Enel Green Power Latin America, Chilean subsidiary of renewable energy, into Enel Chile, Chilean subsidiary holding conventional energy assets. Simultaneously, on a tender offer of Enel Chile over Enel Generación Chile.
Electrolux AB on the acquisition of Compañía Tecno Industrial, the largest manufacturer of home appliances in Chile and Argentina, for USD670 million.
International Swap and Derivatives Association (ISDA), Goldman Sachs, Morgan Stanley, BNP Paribas, Barclays, JP Morgan, Scotiabank, Deutsche Bank and Citibank on contracting derivatives, repos and financial products.
AWARDS AND RECOGNITIONS
Named Lawyer of the Year in Private Equity (2022), Corporate Governance and Compliance (2021), Capital Markets (2019) and Corporate and M&A (2018), Best Lawyers.
Recognized in Corporate and M&A and in Capital Markets, Chambers Latin America.
Recognized in Corporate and M&A and Capital Markets, The Legal 500.
Recognized in Corporate and M&A, Capital Markets and Private Equity, Latin Lawyer 250.
Recognized in Corporate and M&A, IFLR1000.
Recognized in M&A, Who's Who Legal.
Recognized in Corporate and M&A and Capital Markets, LACCA.
Recognized in Banking and Finance, Capital Markets, Corporate and M&A, Corporate Governance and Compliance, Investment, Private Equity and Structured Finance, Best Lawyers.
Recognized in Corporate M&A and Banking and Finance, Leaders League.
Recognized in Corporate M&A and Capital Markets, Top Ranked Legal.
ACTIVITIES AND MEMBERSHIPS
Member of the legal group, ICARE.
Member of the Board of the Chile-Canada Chamber of Commerce.
Professor of Commercial Law, Universidad Católica de Chile.
Foreign associate, Shearman & Sterling, New York (1996-1997).
PUBLICATIONS
Author of specialized publications on corporate governance, merger and acquisitions, international finance among others.
EDUCATION
Law, Universidad Católica de Chile.
LL.M, University of Chicago (1996).
ADMISSIONS
LANGUAGES