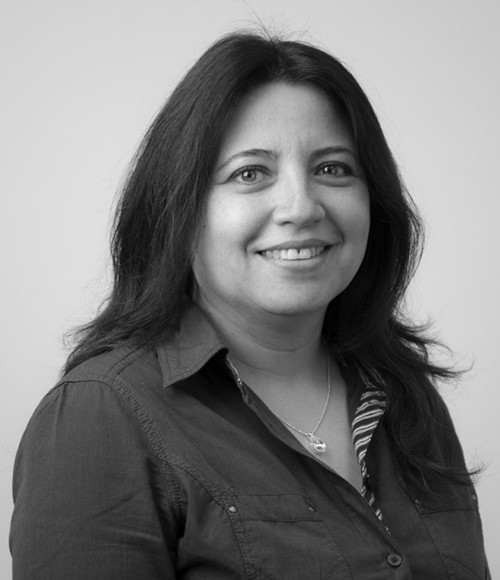 Lorena Rivera
Patent Specialist

lrivera@carey.cl
+56 2 2928 2766
Patent Specialist in Carey's Intellectual Property Group. Her practice is focused on invention patents in Chemical and Pharmaceutical areas, specifically regarding compositions and processes related to the chemical, mining, polymeric, cellulose, environmental, agrochemical, pharmaceutical and food areas. She has experience in the drafting, prosecution and substantive analysis of patent applications. Also, on the preparation of prior art search and Freedom to Operate (FTO) reports. In addition, she has experience as a technical consultant in litigation matters in the above mentioned areas.
.
REPRESENTATIVE EXPERIENCE
Several leading mining companies on the preparation and prosecution of its patent portfolio.
Leading international companies on the prosecution and enforcement of its industrial property assets.
A national company in the industrial field on the design and implementation of its patent strategy.
ACTIVITIES AND MEMBERSHIPS
Expert Witness of Invention Patents, Chemical Area, INAPI (2013-2016).
Examiner of Invention Patents, Chemical Area, INAPI (2008-2013).
Project Professional, Environment and Chemical Metrology Area, Fundación Chile (1999-2005).
RELATED AREAS
EDUCATION
Chemist, Universidad de Chile (1998).
Development of Quality Systems in Testing Laboratories ISO Guide 25. INTEC Chile (2000).
Metrology in Chemistry and Quality Assurance of Measurements, INTEC Chile (2000).
Chemical Metrology Working Group Workshop of the Inter-American Metrology System, Fundación Chile (2001).
Courses on Intellectual Property, WIPO (2007).
Training on Patent Examination, WIPO (2009).
Course on the Patent Cooperation Treaty (PCT), WIPO (2010).
Training Program for Latin American Patent Examiners, INAPI (2010).
Patent Cooperation Treaty (PCT) and ISA/IPEA Program, USPTO (2013).
LANGUAGES