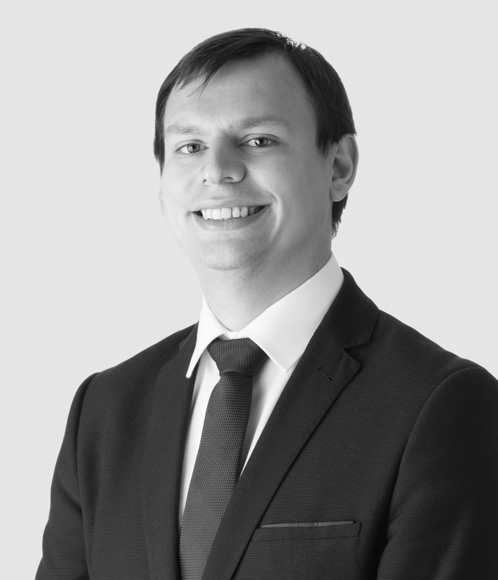 Eduardo Reveco
Associate

ereveco@carey.cl
+56 2 2928 2638
His practice focuses on legal advisory in advertising legislation and consumption regulation matters, including digital marketing, product liability, recalls, standard form agreements, E-commerce platforms, among others. Additionally, his general practice includes advice on the legal defense of companies before collective or individual actions, information requirements of authorities related to consumer matters, preventive actions, mediations or complaint procedures before the National Consumer Service (Sernac) and the Self-Regulatory and Advertising Ethics Councel (Conar).
REPRESENTATIVE EXPERIENCE
Compañía Minera San Gerónimo on its successful defense regarding the advertising content of its fungicides and bactericides before the National Council of Advertising Self-Regulation and Ethics (CONAR).
Kimberly Clark on filing an ethical claim before CONAR, regarding misleading advertising related to one of its products.
Riot Games Services on a successful defense in which the Court validated the Terms and Conditions of one of its videogames.
Enel on a successful defense based on the inapplicability of the Consumer Protection Law that implied the Court's declaration of its lack of competence.
Several e-commerce platform developer companies on the review and drafting of standard-form contracts, special offers and advertising.
To a multinational cosmetic products company on its successful defense based on the unenforceability of the Consumer Protection Act and the Law 20,416 (Small Size Businesses Statute).
ACTIVITIES AND MEMBERSHIPS
Teaching Assistant of Civil Law, Universidad de Chile (since 2014).
PUBLICATIONS
Author of the article "Disputes of a private nature between suppliers that the Consumer Law cannot and should not settle", Revista de Derecho, Universidad Católica de Valparaíso (2020).
Author of the article "Three issues of Law No. 19,496 in a single case: the applicability to micro and small companies; the independence of infringement action from the compensation action and the expiration period of the legal warranty", Revista Chilena de Derecho Privado, Fernando Fueyo Laneri Foundation (2020).
Author of the article "Commentary to two erratic rulings that have granted the compensation for moral damages in class actions. A prelude to its standardization, amount and determination of the payable "common minimum amount" in virtue of Law No. 21,081?", Revista de Derecho y Consumo, Fernando Fueyo Laneri Foundation (2019).
SEMINARS
Presenter, V International Congress of Consumer Law, Universidad Autónoma: "The online alternative dispute resolution  in Law No 19.496. The derogation of individual meditations for the sake of the new Collective Voluntary Procedure" (2020).
Presenter, X National Conferences of Consumer Law, Universidad Andrés Bello: "The examination of admissibility at the class actions: A radical normative transition from rigor to simplicity" (2020).
RELATED AREAS
EDUCATION
Law, Universidad de Chile (Summa Cum Laude).
Degree Expert Advisor for Business and People in Consumer Law, Universidad Católica de Chile (best student of the promotion) (2019).
Degree in Tort Liability, Universidad Católica de Valparaíso (2020).
Course Udpate in Consumer Law: Current problems and perspectives, Universidad de Chile (2020).
ADMISSIONS
LANGUAGES