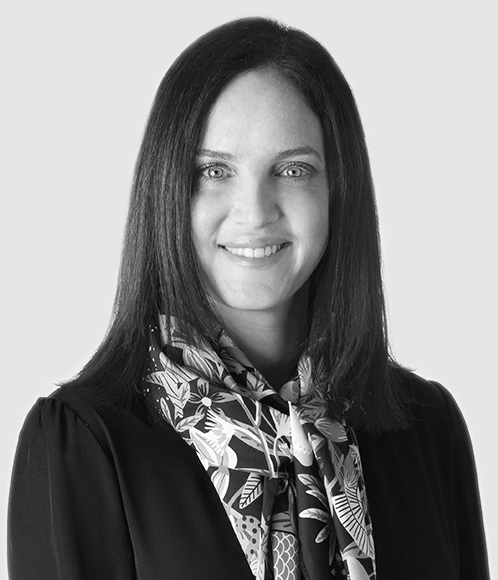 Patricia Silberman
Partner

psilberman@carey.cl
+56 2 2928 2224
Partner of Carey and co-head of the Corporate / Mergers & Acquisitions Group. Her practice focuses on mergers and acquisitions, corporate transactions, global finance, securities, capital markets and international trade.
REPRESENTATIVE EXPERIENCE
Goldman Sachs, as the sole global coordinator, bookrunner, initial purchaser and commitment provider, on a USD489 million zero coupon senior secured notes issuance due 2028 issued by Chile Electricity PEC SpA under Rule 144A/Regulation S of the United States Securities Act of 1933. The proceeds were used by Chile Electricity PEC SpA to purchase certain receivables from the main energy generation companies in Chile originated under Law No. 21,185, which temporarily stabilized the electricity tariffs.
BlackRock, the world largest asset manager, on the bidding and awarding process of the concession for the renovation, expansion and operation of the airports located in the cities of Balmaceda and Punta Arenas, which contemplates a total investment of USD162 million.
VTR on the issuance and placement of senior secured notes under Rule 144A / Reg. S for USD600 million by VTR Comunicaciones and the issuance and placement of senior unsecured notes under the same rules for USD550 million by its holding company VTR Finance N.V.
Larraín Vial Activos AGF, an asset manager, on the formation and placement of Fondo de Inversion LV Patio II Strip Centers, a new fund focused on commercial real estate, and on the acquisition of its first portfolio of assets, which included 65% of the shares in seven subsidiaries of Grupo Patio. The fund raised approx. USD53 million in its first placement and acquired the assets for the same amount.
Nova Austral on a 50/50 joint venture with Trusal with the purpose to conduct fish farming activities in the Magallanes Region and to manufacture and commercialize salmon products.
Falabella on a capital increase and secondary shares offering for a total of USD800 million, of which USD380 million were newly issued shares and USD160 million were secondary shares. The shares were placed through a public auction on the Santiago Stock Exchange, also involving an international private placement (144A/Reg. S).
Brookfield Asset Management on a mezzanine financing for the construction and operation of two renewable energy plants (Cerro Dominador Project) located in the Antofagasta region: a 110MW concentrated solar plant (utilizing molten salt technology) and a 100MW solar photovoltaic plant, that jointly provide 210MW of base load renewable capacity to the Chilean electrical grid.
Enel on the reorganization of its companies held in Chile, including the merger of Enel Green Power Latin America, Chilean subsidiary of renewable energy, into Enel Chile, Chilean subsidiary holding conventional energy assets, together with a tender offer of the latter over Enel Generación Chile.
Salmones Camanchaca, a subsidiary of Compañía Pesquera Camanchaca, a Chilean publicly held corporation dedicated to the breeding, production, commercialization and export of salmon and trout, on a due diligence for its simultaneous IPOs in the stock exchanges of Oslo and Santiago.
Eletrans on an international private offering of notes under rule 4(a)(2) of the Securities Act of 1933, targeted at institutional investors, for USD180 million at an interest rate of 4.06% and due 2037.
Amcor Flexibles, a global leader in responsible packaging solutions, on the acquisition of Alusa, the largest flexible packaging business in South America with manufacturing operations in Chile, Colombia, Peru and Argentina, for USD435 million.
Team Foods, a Colombian business group, on the acquisition of BredenMaster, BredenMaster Perú and Distribuidora de Productos Alimenticios Los Guindos, Chile´s frozen pre-baked bakery products and pastries market leader.
Danaher Corp, a U.S. public company, on the acquisition of 100% of the shares of Ingeniería y Procesos, the holding company of local companies Aguas Industriales (Aguasin) and Termodinámica.
AWARDS AND RECOGNITIONS
Recognized as Women Leader, IFLR1000 (2021).
Recognized in Corporate and M&A, The Legal 500.
Recognized in Corporate and M&A, Latin Lawyer 250.
Recognized in Capital Markets and Private Equity, Best Lawyers.
Recognized in Mergers & Acquisitions, Leaders League.
Recognized in Corporate M&A, Top Ranked Legal.
Lawyer of the Year, Chambers Women in Law Awards (2018).
Alvaro Puelma Accorsi Award for publication of the best work in private law (2007).
ACTIVITIES AND MEMBERSHIPS
Member of the Board of the Expert Female Lawyers Commission, Colegio de Abogados de Chile (Chilean Bar Association).
Member of the panel of the Arbitration Center of the Santiago Chamber of Commerce.
Associate, Chadbourne & Parke, New York (2007-2011).
Foreign associate, Gibson, Dunn & Crutcher, New York (2006-2007).
Member of the New York Bar Association.
Member of the International Steering Committee of the Women in the Profession (WIP) Program, Vance Center.
PUBLICATIONS
Co-author of the article "PIPEs in Chile: Current situation and some ideas that could promote their development", Abogados.com.ar (2021).
Co-author of the chapters on the regulators of the Chilean financial sector: the Financial Market Commission, Superintendency of Pensions and Central Bank, Latin Lawyer Regulators (2020-2021).
Co-author of the book "Precontractual Responsibility for Contractual Negotiations Breakup", Editorial Jurídica de Chile.
Co-author of the article "Chile: A Renewed Path to Energy Autonomy", Latin Lawyer (2008).
RELATED AREAS
EDUCATION
Law, Universidad de Chile (Summa Cum Laude).
LL.M., University of Pennsylvania (2006).
ADMISSIONS
Chile (2004).
New York (2006).
LANGUAGES
Spanish.
English.
Hebrew.