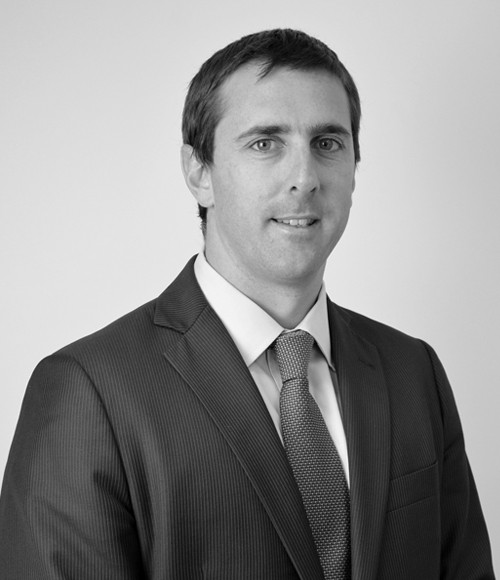 Cristián Figueroa
Partner

cfigueroa@carey.cl
+56 2 2928 2209
Partner of Carey and co-head of the firm's Corporate / Mergers & Acquisitions / Capital Markets Group. His practice focuses on advising international and local clients in mergers and acquisitions, including tender offers, private asset and stock acquisitions, auction processes, project development, joint venture, private equity, securities and debt offerings, capital markets, corporate law, commercial law, derivative transactions, infrastructure concessions and general practice.
REPRESENTATIVE EXPERIENCE
Scotiabank on the acquisition of the control of BBVA Chile for USD2.2 billion from Banco Bilbao Vizcaya Argentaria, on the mandatory tender offer process for up to 100% of the shares of BBVA Chile, and the further merger of BBVA into Scotiabank Chile, resulting in the latter becoming the third largest private bank in Chile. The acquisition and the following merger required regulatory approvals in Chile (SBIF, CMF and FNE) and Canada. The forementioned deal finished with a capital increase and placement of shares for approx. USD380 million (approx. CLP259 billion) which included all matters related to the approval, regulatory authorizations and securities registration from the Banking Superintendence and/or stock exchanges.
Enel on the plan "Elqui", which consisted of the reorganization of its companies held in Chile, including the merger by incorporation of Enel Green Power Latin America, Chilean subsidiary on the business of renewable energy, into Enel Chile, Chilean subsidiary that develops -indirectly- the conventional energy business, together with a tender offer of Enel Chile over Enel Generación Chile.
El Puerto de Liverpool, owner and operator of retail stores and shopping centers in Mexico, on the negotiation of a joint action agreement and subsequent tender offer for the acquisition of shares for up to 100% of shares issued by Ripley (owned by the Calderón family in a 52.98%). Finally, the operation could not be completed.
Enel on the plan called "Carter II" , which consisted in the reorganization of its companies held in Chile, including the division of the listed companies Enersis, Endesa and Chilectra, and the further merger of the new companies into a single one called Enel Américas.
Qatar Airways on the acquisition of a 10% stake of LATAM Airlines, through the subscription of a USD608 million capital increase.
Amcor Flexibles, a global leader in responsible packaging solutions, on the acquisition of Alusa, the largest flexible packaging business in South America with manufacturing operations in Chile, Colombia, Peru and Argentina, for USD435 million.
Cheniere Energy on the negotiation of a loan for more than USD850 million granted to Central El Campesino and GNL Penco, together with the negotiation of the terms of the joint venture that would regulate the development of a GNL terminal and an electric power plant.
Endesa Chile on the sale of its 20% stake in GNL Quintero and the sale of its 42,5% in Electrogas.
Larraín Vial and Grupo Patio on the process of negotiation and acquisition of the management of Aurus Renta Fondo de Inversion Privado, a Chilean fund owner of several commercial properties and offices with a net worth of around USD300 million.
Greystar Real Estate Partners on a joint venture with Credicorp Capital Asset Management Administradora General de Fondos, for the investment, development and management of residential properties held for rental purposes, located in Chile.
Empresas Hites on the issuance and placement of a new series of bonds and the exchange and redemption of the entire Series A bonds.
Ontario Teachers' Pension Plan Board on the acquisition, through a tender offer, of the utility companies Esval and Essbio.
J.P. Morgan Securities, Citigroup Global Markets, Deutsche Bank Securities, Goldman, Sachs & Co., J.P. Morgan Corredores de Bolsa, Banchile Corredores de Bolsa and LarraínVial on the public offering and placement of stock and ADRs of Compañía Cervecerías Unidas.
AWARDS AND RECOGNITIONS
Recognized in Capital Markets, Equity and M&A, IFLR1000.
Recognized in Corporate and M&A and in Capital Markets, Latin Lawyer 250.
Recognized in M&A, Leading Lawyers.
Recognized in Corporate and M&A, Corporate Governance and Compliance, Capital Markets, Private Equity and Investment, Best Lawyers.
Recognized in Mergers & Acquisitions, Leaders League.
ACTIVITIES AND MEMBERSHIPS
Professor of Practical and Theoretical Considerations of the Sale and Acquisition of Companies, Universidad Católica de Chile (since 2021).
Professor of the LL.M., Universidad Católica de Chile (since 2015).
Foreign Associate, Cleary Gottlieb Steen & Hamilton LLP, London (2011–2012).
Member of the Chilean Bar Association.
PUBLICATIONS
Co-author of the chapters on the regulators of the Chilean financial sector: the Financial Market Commission, Superintendence of Pensions and Central Bank, Latin Lawyer Regulators (2020-2021).
EDUCATION
Law, Universidad Católica de Chile.
Degree in Tax Planning, Universidad Católica de Chile (2007).
MSc in Law and Finance, University of Oxford (Beca Chile scholarship) (2011).
ADMISSIONS
LANGUAGES