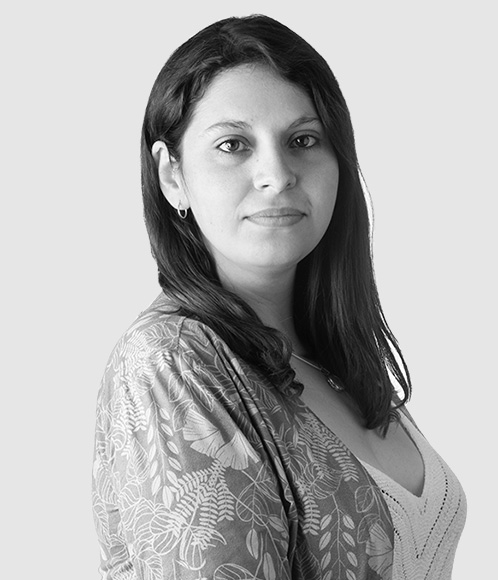 Camila Lira
Associate

clira@carey.cl
+56 2 2928 2638
Her practice focuses on consumer regulation and advertising matters, including electronic commerce platforms, digital marketing, recalls and product safety, adhesion contracts, financial SERNAC matters, among others. She also advises companies on matters related to the exercise of SERNAC's faculties, information requirements from authorities in consumer matters, collective voluntary procedures; audits and inspections, consumer complaints and legal actions (individual and collective). Additionally, her practice includes the design and implementation of consumer compliance plans and complaint procedures before the Council of Self-Regulation and Advertising Ethics (CONAR).
REPRESENTATIVE EXPERIENCE
LDA, a subsidiary of Empresas Iansa in the pet food industry, on a recall process before the National Consumer Service (SERNAC) from the consumer protection standpoint, including all the necessary steps required to notify SERNAC and to implement the recall. Also, on the preparation and design of a Corrective Compliance Plan which was submitted to SERNAC, who after a thorough review, considered it as submitted for all legal purposes.
Blanco y Negro on permanent legal matters such as SERNAC's information requirements, the analysis of the ticket sales strategy from a consumer protection standpoint, and in consumer safety matters. Also, on its defense on a class action filed by ACOR for allegedly incurring in misleading advertisement and non-provision of a service, and on a second class action filed by SERNAC for allegedly incurring in infringement of consumer safety.
Decathlon on the update of legal requirements for the import, labelling, commercialization and advertisement of its products in Chile.
Kraft Heinz on the implementation of advertising campaigns to comply with the Consumer Protection Act, sectorial regulation, as well as CONAR's ethical standards. The advice also included the analysis of advertising pieces and information addressed to consumers prior to being commercialized.
Starlink on consumer protection regulation regarding the provision of telecommunications services in Chile, including the adjustment of consumer's contracts and policies to comply with local regulation, contractual modifications and responses to SERNAC's information requirements.
Adidas on its defense on an individual action filed by the SERNAC related to the return of money to a consumer, due to the right to withdrawal of a purchase of a product.
Adidas on several aspects related to SERNAC's inspection procedures, including information requirements, summons to testify, and responses to consumer complaints.
AWARDS AND RECOGNITIONS
Recognized in Arbitration and Mediation, Best Lawyers.
ACTIVITIES AND MEMBERSHIPS
Teaching Assistant of Civil Law, Universidad de Chile (since 2014).
Teaching Assistant of Procedural Law, Universidad de Chile (since 2013).
Member of the Chilean Bar Association.
SEMINARS
Collaborating member, 6th National Conference on Procedural Law, Universidad de Chile (2017).
Member of the Organizing Committee, 4th Student Congress of Civil Law, Universidad de Chile (2016).
Collaborating member, 3rd Student Congress of Civil Law, Universidad de Chile (2013).
RELATED AREAS
EDUCATION
Law School Graduate, Universidad de Chile (Summa Cum Laude).
Degree in Consumer Law, Universidad de Chile (2019).
Degree in Cybersecurity, Universidad de Chile (2021).
Academic Excellence Scholarship (2013, 2014 y 2015) and Best Public Law Cycle awards, Universidad de Chile (2015).
LANGUAGES