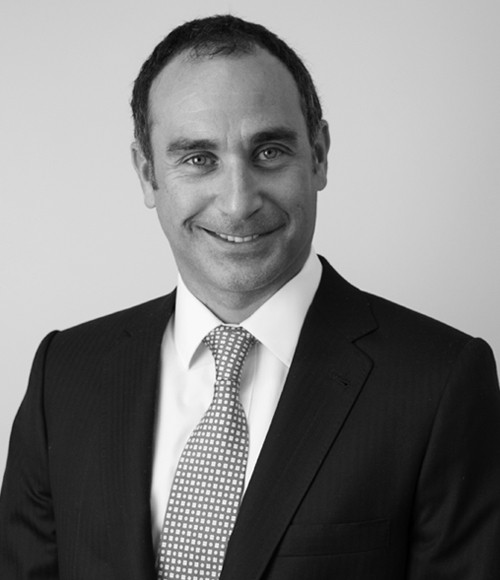 Alberto Cardemil
Partner

acardemil@carey.cl
+56 2 2928 2211
Partner of Carey and co-head of the firm's Natural Resources and Environmental Group. His professional practice is focused on water law, natural resources transactions and litigation, agribusiness, corporate law and commercial law. Additionally, he leads Carey's China Desk.
REPRESENTATIVE EXPERIENCE
Agroveen Agricultural, a Nuveen (TIAA) company, world leader in agricultural asset management, on the due diligence, structuring and negotiation for the acquisition, from Río King, of three productive farms of more than 380 hectares for approx. USD32 million.
State Grid International Development (SGID) on the acquisition of the 100% interest of Sempra Energy in Chilquinta Energía and its energy transmission and distribution subsidiaries, Tecnored, an electric construction and infrastructure services company; and a 50% interest of Chilquinta in Eletrans power transmission companies for USD2.5 billion.
Continental Grain on the due diligence, structuring and negotiation for the acquisition of a stake in Agroberries, a Chilean agricultural company with farms in Chile, Peru, Mexico, the United States and Argentina. Carey coordinated the due diligence of all the aforementioned jurisdictions.
Algonquin Power & Utilities Corp. on the acquisition of Empresa de Servicios Sanitarios de Los Lagos (ESSAL), a Chilean water utility company, for USD172.5 million. The acquisition includes a tender offer for the 100% of ESSAL, in which Aguas Andinas will sell its 53.51% stake. ESSAL has operations in Los Lagos and Los Ríos regions.
Distributed Power Partners on a water supply analysis, regulatory permits and the environmental assessment for the development of its green hydrogen project in Mejillones, Chile.
Yanghe, a subsidiary of the state-owned Chinese group Jiangsu Yanghe Distillery, on the acquisition of a 12.5% stake of Viña San Pedro Tarapacá, a Chilean listed company, for approx. USD65 million.
IFM Investors on the sale of Pacific Hydro, a renewable energy company with assets in Australia, Chile and Brazil, to State Power Investment Corp. of China. This deal was recognized as Cross-Border M&A Deal of the Year (2016) by Latin Finance.
Westchester, world leader in the administration of agricultural assets, on the acquisition and administration of agricultural land and water rights and on all its legal matters in Chile.
China Water & Electricity Corporation, a subsidiary of the Chinese state group Three Gorges Corporation, one of the largest energy companies in the world, on the establishment of its agency and other operations in Chile.
Copihue (Ferrero Rocher) on a due diligence of water rights for a purchase agreement, and on administrative procedures to acquire water rights for the development of its agricultural activity.
Kinross on permanent legal advice on the design of water rights legal strategy, water rights consolidations and on judicial and administrative procedures for the development of its mining projects Lobo Marte, Mantos de Oro and Maricunga.
Empresa Eléctrica Carén (Latin America Power) on the reception process of two hydroelectric plants in the Carilafquén and Malalcahuello rivers, including its legal defense in several judicial proceedings and administrative negotiations before the General Water Bureau.
Origin Energy on the acquisition of 51% of hydroelectric company Energía Austral from Xstrata Chile for USD150 million, project whose total investment was for approx. USD4 billion.
AWARDS AND RECOGNITIONS
Recognized in Environment: Water Rights, Chambers Latin America.
Recognized in Mining & Metals and in Environment, Latin Lawyer 250.
Recognized in Project Development and M&A, IFLR1000.
Recognized in Mining, Who's Who Legal.
Recognized in Energy, LACCA.
Recognized in Water Law and Natural Resources, Best Lawyers.
Recognized in Environmental Law, Leaders League.
Named Lawyer of the Year in Water Law, Best Lawyers (2016).
ACTIVITIES AND MEMBERSHIPS
Member of the Board of Aguas Nuevo Sur Maule.
Member of the Board of the Chinese Chilean Chamber of Commerce, Industry and Tourism.
Chilean Association of Water Utilities Sector Lawyers.
Current Vice-Chair of the Energy & Natural Resources Committee and former Chair of the Environmental Committee, Inter-Pacific Bar Association.
Founder and current Chair of Asociación de Energías Marinas (ADEMAR).
Visiting Professor of the Master in Mines and Water, Universidad de Atacama (2017).
Professor of LL.M. in Water Law, Universidad Católica de Chile (2014).
Foreign Associate, Projects and Corporate Groups, Herbert Smith Freehills, Melbourne and Perth (2005-2006).
Assistant Professor of Civil Law, Universidad del Desarrollo (1999-2002).
Assistant Professor of Civil Law, Universidad Católica de Chile (1998).
Member of the Chilean Bar Association.
PUBLICATIONS
Co-author of the book " Chilean Water Law Code", Tirant lo Blanche (2020).
Co-author of the Chilean chapter in China Trade and investment in Latin America, The Legal 500 Guide (2020).
Co-author of the Chilean chapter in Legal Environment Report of the "Belt and Road" Countries, Volume III, Peking University Press (2018).
Author of several articles in the field of natural resources law in specialized legal journals and financial publications.
SEMINARS
Lecturer in seminars and conferences in the field of natural resources law.
EDUCATION
Law, Universidad Católica de Chile.
LL.M., University of Sydney, Australia (2005).
ADMISSIONS
LANGUAGES