New COVID-19 quarantine regulations for inbound travelers to China.
March 16, 2020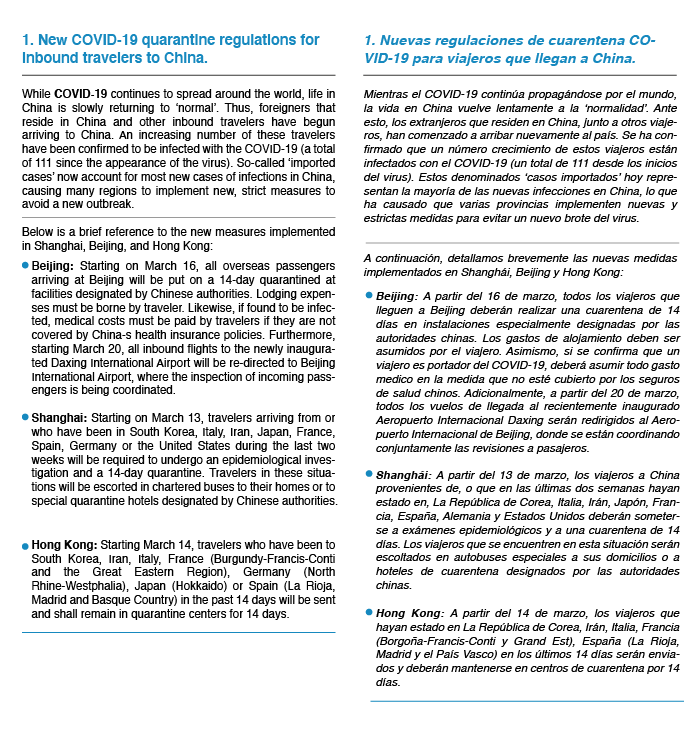 If you have any questions regarding the matters discussed in this news alert, please contact the following attorneys or call your regular Carey contact.
---
This news alert is provided by Carey y Cía. Ltda. for educational and informational purposes only and is not intended and should not be construed as legal advice.
Carey y Cía. Ltda.
Isidora Goyenechea 2800, 43rd Floor
Las Condes, Santiago, Chile.
www.carey.cl