We are pleased to announce that the Chilean Immigration Department has created a new visa: Temporary Visa for Labor purposes.
This visa may only be requested in Chile, being an essential requirement the presentation of an employment contract subscribed with a company with legal domicile in Chile, not being the employer obligated to pay the return tickets of the employee and family to their home country.
For your better understanding, we enclose a comparative table between the current Work Contract Visa (which remains fully in force) and the new Temporary Visa for Labor Purposes.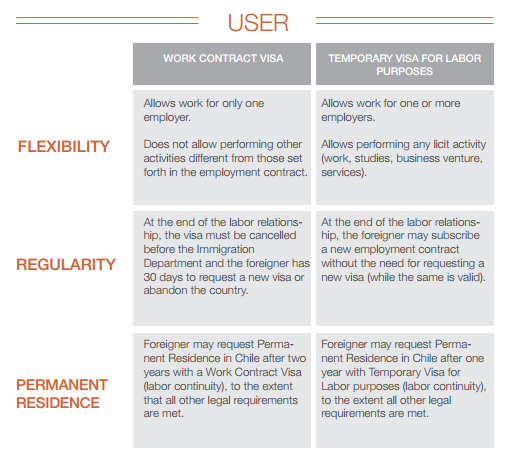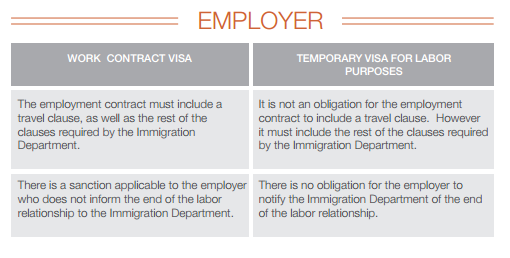 AUTHOR: