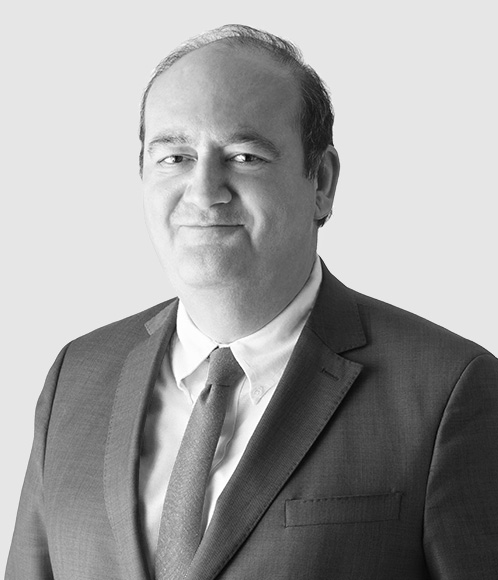 Patricio Zapata
Senior Counsel

pzapata@carey.cl
+56 2 2928 2612
His practice focuses on administrative, constitutional and regulatory law, advising several national and international clients, as well as public entities and state-owned enterprises on all sorts of matters directly or indirectly related to the public sector in Chile, including concessions, public procurement, negotiation and development of public-private associations, litigation before Chilean administrative bodies, ordinary and special Courts of Justice, the Chilean Public Procurement Court and the Chilean Constitutional Court, legal defense against sanctions imposed by public entities, advisement on sectoral regulations in various markets, regarding public policies and legislative matters, as well as issues related to the Chilean Transparency Law.
AWARDS AND RECOGNITIONS
Teaching Merit Award, Universidad Católica de Chile (2020).
Best Teacher Award, granted by the students of the Faculty of Law, Universidad Católica de Chile (2017, 2018, 2019).
ACTIVITIES AND MEMBERSHIPS
Professor of Constitutional Law matters in the Master's in Public Law, Universidad Católica de Chile (since 1995).
President of the Citizen Council of Observers of the Constituent Process (2015-2017).
Dean of the Law Faculty, Universidad de Las Américas (2008-2017).
Vice dean and dean, Faculty of Legal Sciences, Universidad Andrés Bello (2000-2006).
Member of the Presidential Advisory Commission on Transparency and Probity (2003-2005).
External cabinet advisor, Ministry of Justice of Chile (1997-1999).
External cabinet advisor, Ministry of National Defense (1995-1996).
Former advisor and chief of the Political and Institutional Relations Division and former secretary of the Public Ethics Commission, Ministry General Secretariat of the Presidency (1990-1994).
He has been a professor of multiple specialties of Law in undergraduate and graduate programs at important institutions and universities.
PUBLICATIONS
Author of several publications and articles about public law matters.
RELATED AREAS
EDUCATION
• Law, Universidad Católica de Chile.
• Course on Comparative Constitutional Law, University of Notre Dame, USA (1993).
• Master in Political Science, Universidad Católica de Chile (1994).
• LL.M., Harvard Law School, USA (1995).
• Doctorate studies in Law, Universidad de Chile.
ADMISSIONS
LANGUAGES