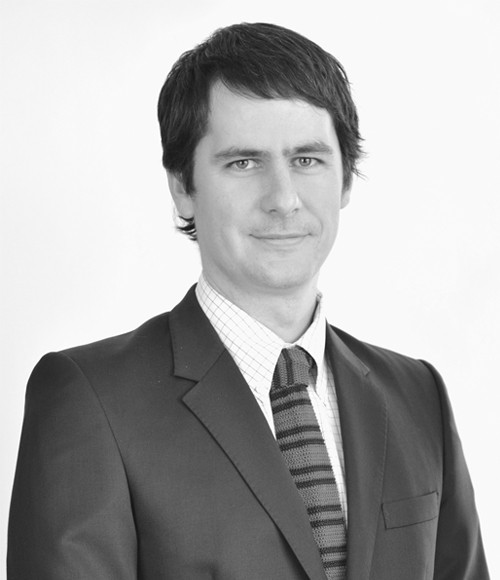 Tomás Varela
Associate

tvarela@carey.cl
+56 2 2928 2223
He advises domestic and foreign clients on real estate development projects, including land use and building permits matters, title reviews, sale-purchase agreements, leases, and other civil practice matters, also in construction, engineering and administration of projects and related legal issues. Previously, he was a member of the Corporate/Telecom Group.
REPRESENTATIVE EXPERIENCE
Equinix, a US multinational company and the world's largest data center and colocation infrastructure provider, on the acquisition of ENTEL's data center business in Chile and Peru for UF18,580,000 (Unidades de Fomento, approx. USD703 million).
Grupo Axo on real estate matters related to the acquisition of Komax, including the due diligence of approx. 90 lease agreements of commercial premises located in shopping centers, as well as the review and negotiation of relevant agreements.
SMU on the drafting and negotiation of lease agreements for 21 commercial premises with Inmobiliaria Santander, including the due diligence of the properties where said premises are located.
Sencorp on several matters related to the development of real estate projects and the Covid-19 pandemic and its effects on their ongoing construction agreements, including the revision and analysis of force majeure provisions and claims management with contractors.
Sinovac, a Chinese leading biopharmaceutical company and one of the largest producers of vaccines against Covid-19 in the world, on the installation and development of its operation in Chile, which is the first one in the region. The advice included the incorporation of a Chilean subsidiary, the purchase of a real estate for a fill & finish vaccine facility in Santiago, of more than 21,000 mt2, the entrance of the initial capital funds to Chile, and on labor and immigration matters related to the Chilean and foreign employees who will render services to Sinovac Chile. Through its Chilean business unit, Sinovac intends to cover the rest of the Latin American market.
H&M on the preparation and negotiation of its long-term leases in Chile and related property title searches, including the review of claim management during construction works.
Inmobiliaria Nueva Córdova on legal matters related to the development of Nueva Las Condes, a commercial and office space project located in Santiago, including the drafting and negotiation of contracts with third parties, claims management and corporate day-to-day matters.
Larraín Vial and Grupo Patio on the due diligence, negotiation and completion with Aurus Administradora General de Fondos (Aurus AGF), of the agreements required to take over the management of the real estate assets of the investment fund Aurus Capital Renta Inmobiliaria. The advice included the negotiation of the terms and conditions pursuant to which Aurus AGF was substituted by Larraín Vial Activos Administradora General de Fondos as the fund manager of the Fund, as well as in designing and implementing a struture that would allow Larraín Vial and Grupo Patio to manage the Fund's portfolio.
Mesoamerica, a leading M&A advisory and private equity firm in Latin America focused on Central America and the Andean Region, on the due diligence process and acquisition of a majority stake of Heladerías Savory, operator of more than 100 ice cream stores in Chile. As a result, Unifood Holding, whereby Mesoamerica owns a majority stake, becomes the leading direct operator of fast-food stores in Chile, consolidating the brands Pedro Juan & Diego, Pollo Stop, XS Market, Fuente Nicanor, Fajita Express and Savory.
AWARDS AND RECOGNITIONS
Recognized in Real Estate, The Legal 500.
Recognized in Real Estate, Top Ranked Legal.
ACTIVITIES AND MEMBERSHIPS
Foreign Legal Consultant, Bilzin Sumberg, United States of America (2019-2020).
EDUCATION
Law, Universidad de Los Andes.
Degree in Real Estate Law, Universidad de Los Andes (2011).
LL.M. University of California, Los Angeles, USA (2019).
ADMISSIONS
LANGUAGES