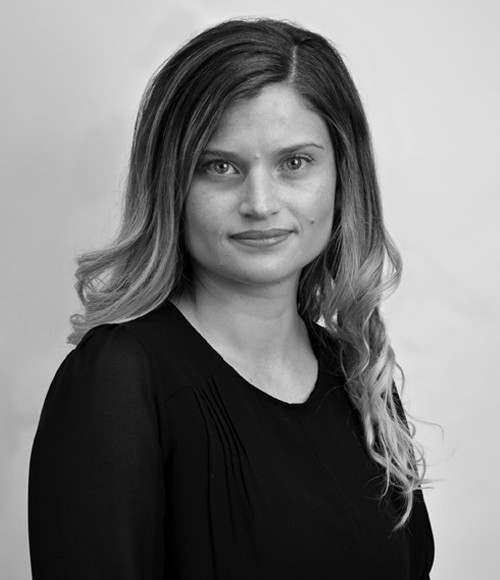 Marcela Tapia
Associate

mtapia@carey.cl
+56 2 2928 2212
Her practice focuses on comprehensive advice to clients, mainly employers, on contractual, corporate, union and judicial labor matters.
REPRESENTATIVE EXPERIENCE
A company that sells seeds on a civil lawsuit for compensation for damages, derived from a fatal work accident that affected one of its workers.
An international company in the healthcare and life sciences business on a minimum service qualification process, and subsequently, a collective bargaining procedure with two different unions.
A sanitary services company on a collective bargaining agreement with Sembcorp Chile's Union after an extensive bargaining, avoiding a general strike.
Enel Generación Chile on a joint collective bargaining with two inter-company unions. The advice included a single collective bargaining agreement entered with both unions good for three years and did not involved any strikes.
An international client, dedicated to the provision and installation of equipment for the construction industry, on its defense on a labor trial filed by a former employee who was dismissed for disciplinary reasons after an investigation carried out by the own client, which was triggered by a confidential whistle-blower report which demonstrated that the former employee was using the company's resources for its own benefit.
A local subsidiary of a global energy generator and utility company on a complex collective bargaining process regarding the unions' decision to merge three different collective contracts (hence, three different groups of employees with different union affiliation), into one collective bargaining agreement.
A company in the painting industry on three parallel collective bargaining procedures with its three unions, representing 90% of its workforce. One of the processes ended with the company filing a complaint of unfair practices against the union for events that occurred during the strike, in which a conviction was obtained against the union.
An international food supplier for the salmon industry on drafting a presentation for minimum services to be effective during a potential strike which ended up with an agreement with the union. The presentation was challenging due to the specific industry in which the company operates, being Carey's team able to detect and analyse the most relevant potential contingencies that should be covered by emergency teams.
RELATED AREAS
EDUCATION
Law, Universidad Adolfo Ibáñez.
Degree in Employment Law and Labor Relations in Companies, Universidad de Chile (2013).
Labor Reform course, Universidad Adolfo Ibáñez (2016).
Course on "Immigration legislation and hiring foreign workers", Universidad Católica de Chile (2020).
ADMISSIONS
LANGUAGES