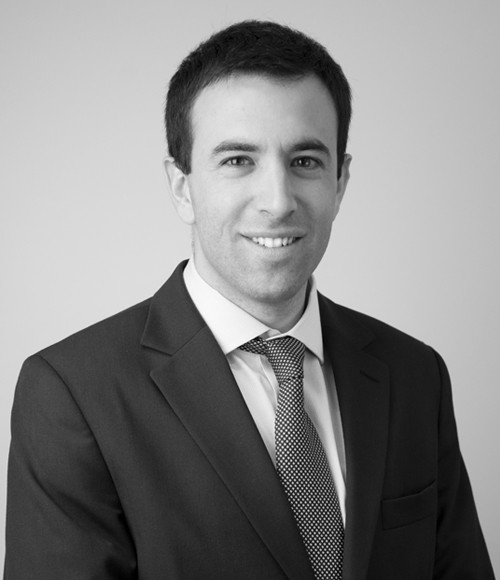 Roberto Villaseca
Partner

rvillaseca@carey.cl
+56 2 2928 2213
Partner of Carey and co-head of the firm's Litigation Group. His practice focuses on civil and commercial litigation, and alternative dispute resolution, both before ordinary and special litigation courts, bankruptcy and insolvency issues and international trade disputes.
REPRESENTATIVE EXPERIENCE
Moly-Cop Chile on an anti-dumping investigation before the Comisión Antidistorsiones, obtaining a definitive 5.6% anti-dumping duty on the imports of grinding balls of Chinese origin with a diameter under 4 inches.
CorpGroup and its subsidiaries, CorpGroup Banking and Compañía Inmobiliaria y de Inversiones SAGA, among others, on the restructuring of their liabilities, including 144A Notes issued under New York's law and secured and unsecured bank debt, in a Chapter 11 proceeding brought before the U.S. Bankruptcy Court; as well as on a number of related litigation and direct renegotiations of debts.
Liberty Chile Seguros Generales on an arbitration dispute with an important infrastructure company, related to insurance coverage.
Nueva Unión, a major mining company owned by Teck Resources and Newmont Goldcorp, on surface rights and land disputes in northern Chile.
Agrofoods Central Valley Chile on a judicial reorganization proceeding to restructure liabilities exceeding USD65 million, approved by 100% of its creditors, including Banco de Chile, Banco BICE, Rabofinance, Banco de Crédito e Inversiones and Banco Security, for a syndicated loan of approx. USD40 million, other national banks and multiple suppliers.
Valle Nevado, a leading Chilean ski center and resort, on the restructuring of a debt for USD60 million.
Vivocorp, Inversiones Terra and its afiliates, on the restructuring of its assets and liabilities for approx. USD500 million.
Tanner Servicios Financieros on the reorganization proceedings of Supermercados Montserrat, Inmobiliaria Santander and Industrias Campo Lindo, for USD69.5 million.
Adexus, one of the largest IT companies in Chile, on a judicial reorganization proceeding, including a financial and operational restructuring of debts for over USD60 million.
Moneda Asset Management, as a majority holder of USD300 million Senior Secured Notes issued by Enjoy, on the reorganization process of Enjoy, the largest casino operator in Chile, which restructured debts for over USD500 million, becoming its largest shareholder.
Universidad Católica de Chile and related companies on the reorganization process of Isapre MasVida, the largest to ever take place in Chile.
An electricity generation company on an arbitration with an important mining company, related to a PPA from a photovoltaic plant in northern Chile, in which the claim of the mining company to terminate the contract was rejected.
A mining company on a negotiation with one of its contractors in insolvency, which allowed the continuation of works and the development of a USD5 billion mining project.
AWARDS AND RECOGNITIONS
Recognized in Bankruptcy, Insolvency and Restructuring; and Dispute Resolution: Litigation, The Legal 500.
Recognized in Benchmark Litigation Latin America.
Recognized in Bankruptcy, Insolvency and Restructuring, Top Ranked Legal.
ACTIVITIES AND MEMBERSHIPS
Professor of Civil Law, Universidad Católica de Chile (since 2016).
International Associate, Simpson Thacher & Bartlett, New York (2015-2016).
Research Assistant, Professor Richard R.W. Brooks, Columbia University (2014-2015).
Teaching Assistant of Civil Law, Universidad Católica de Chile (2012-2014).
Member of the Chilean Bar Association.
Member of the New York Bar Association.
Member of the Turnaround Management Association.
EDUCATION
Law, Universidad Católica de Chile (Summa Cum Laude).
LL.M., Columbia University (Harlan Fiske Stone Scholar) (Fulbright and Beca Chile scholarship) (2015).
ADMISSIONS
Chile (2012).
New York (2016).
LANGUAGES