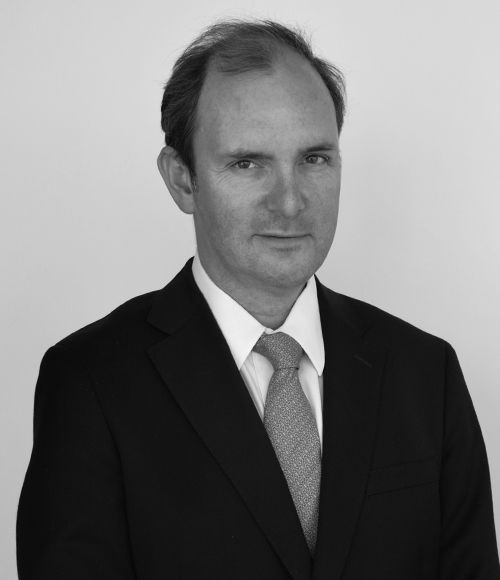 Ricardo Reveco
Partner

rreveco@carey.cl
+56 2 2928 2213
Partner of Carey and co-head of the firm's Litigation and Insolvency, Bankruptcy and Restructuring; and Compliance and Anti-Corruption Groups. His practice focuses on civil and commercial litigation, arbitration, bankruptcy and insolvency. Also, he advises companies on anti-corruption, ethics and compliance programs, anti-money laundering and counter-terrorist financing, corporate crime risk management and internal investigations.
REPRESENTATIVE EXPERIENCE
Qatar Airways, and its affiliates, on the negotiation and execution of a debtor-in-possession (DIP) financing to LATAM Airlines during the reorganization process of the latter, under the Chapter 11 rules in the Bankruptcy Court for the Southern District of New York, for up to USD2.45 billion.
Agrofoods Central Valley Chile on a reorganization proceeding involving debt of over USD65 million that concluded with a reorganization agreement approved by 100% of its creditors, among them Banco de Chile, Banco Bice, Rabofinance, Banco de Crédito e Inversiones and Banco Security, under a USD40 million syndicated loan, other local banks and multiple suppliers.
The Ministry of Transportation and Telecommunications on the insolvency restructuring processes related to three concessionaries of Transantiago, the public transportation system of the Santiago Metropolitan area.
EWOS Innovation, a subsidiary of the Cargill Group, on a dispute with Transportes Aerosur, a limited liability partnership, regarding some premises where Ewos Innovation was building a new research center.
Tower A, an office building owned by Sencorp, on the loss adjustment process and negotiations with insurance companies and loss adjustors, establishing the payment of approx. USD18.4 million from ACE/CHUBB. This, after a flood affected it due to the overflow of the Mapocho river which kept it closed for four months.
Travelers and Novae Syndicates on the successful defense and settlements of a dispute arising from an insurance claim involving two losses between the insured Puerto Panul and insurance company Compañía de Seguros Generales Penta-Security.
Several hydroelectric projects on their legal defense due to constitutional remedies before the courts of appeals and Supreme Court.
Domestic and foreign companies on commercial arbitrations on corporate conflicts.
A global bank on its defense due to class action proceedings related to the Consumer Protection Act.
A global company on a USD20 million arbitration related to a breach of a distribution contract.
A mining company on a debt restructuring.
Domestic and foreign companies on their defense in complex litigation.
AWARDS AND RECOGNITIONS
Recognized in Dispute Resolution: Litigation and in Bankruptcy/Restructuring, Chambers Latin America.
Recognized in Bankruptcy, Insolvency and Restructuring, The Legal 500.
Recognized in Litigation and Arbitration, Latin Lawyer 250.
Recognized in Litigation, Who's Who Legal.
Recognized in Arbitration and Mediation, Insolvency and Reorganization and Litigation, Best Lawyers.
Recognized in Corporate Restructuring, Leading Lawyers.
Recognized in Benchmark Litigation Latin America.
Recognized in Restructuring & Insolvency, Leaders League.
Recognized in Litigation, Restructuring and Insolvency and Compliance, Top Ranked Legal.
Best Undergraduate Professor Award, School of Law, Universidad de Chile (2008).
ACTIVITIES AND MEMBERSHIPS
Professor of Civil Law, Universidad de Chile (since 2001).
Professor of Academia Judicial (since 2007) and Instituto de Estudios Judiciales Hernán Correa de la Cerda (since 2013).
Professor of the Master in Law of Succession, Universidad Diego Portales (since 2010).
Professor of LL.M., Universidad de Chile (since 2007).
Member of the Chilean Bar Association.
Member of the New York Bar Association.
PUBLICATIONS
Co-author of the Chilean chapter in IBA Toolkit on Insolvency and Arbitration, IBA (2021).
Co-author of the chapter "Chile: Trends and Developments" in the Chambers Global Practice Guide: Litigation, Chambers and Partners (2019).
Co-author of the article "The Conflict of Interest in the Company Contract and its Regulation in the Civil Code under the Statute of Contractual Liability. Comments on the "Salinero / Rueda" case, Revista Chilena de Derecho Privado (2019).
Co-author of the book "Contractual Remedies", Chile and Colombia, Thomson Reuters (2018).
Author of the article "The Unfair Competition in the Commercial Distribution Contract", Revista Chilena de Derecho Privado N° 22, Fernando Fueyo Laneri Foundation (2014).
Author of several articles in Chilean and foreign publications.
RELATED AREAS
EDUCATION
Law, Universidad de Chile (Summa Cum Laude).
LL.M., Duke University (Presidente de la República scholarship) (2006).
Degree in Corporate Finance, Universidad de Chile (2010).
LL.M., Universidad de Chile (candidate).
ADMISSIONS
Chile (2001).
New York (2007).
LANGUAGES