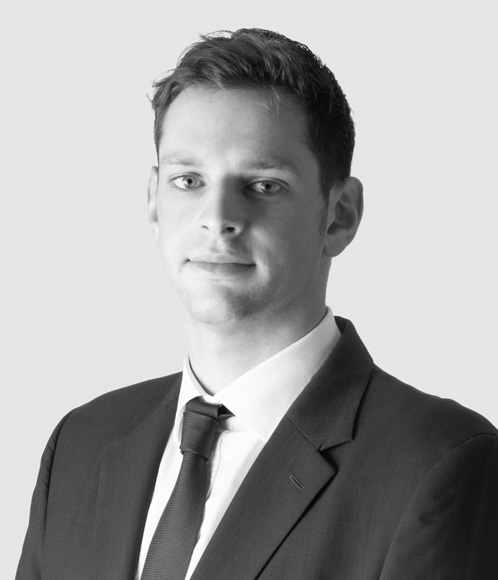 Nicolás Fosk
Associate

nfosk@carey.cl
+56 2 2928 2209
His practice focuses on commercial and corporate matters, mergers and acquisitions, capital markets and general practice.
REPRESENTATIVE EXPERIENCE
Goldman Sachs on the financing of the tender offer over the total number of shares of AES Andes, through a bridge loan to Mercury Chile HoldCo, acting as initial lender, lead arranger, bookrunner and administrative agent, and on a USD360 million senior secured notes issuance due 2027, issued by Mercury Chile HoldCo under Rule 144A/Regulation S of the United States Securities Act of 1933, acting as sole global coordinator, bookrunner and initial purchaser.
Brookfield Renewable on the acquisition of a majority stake in Solarity, including 100% of SCL Energía Activa's shares in the company. Solarity provides behind the meter distributed energy by installing solar panels in its client's facilities.
SMU on the issuance and placement of dematerialized Series AO and AN bonds for approx. USD75 million, in the local market, at a 6.25% interest rate and an annual rate of 6.3%; and maturing on 2027. The advice included the negotiation of the bond line issuance contract and the registering process in the Securities Registry of the Financial Market Commission (CMF).
CorpGroup and its subsidiaries, CorpGroup Banking and Compañía Inmobiliaria y de Inversiones SAGA, among others, on the restructuring of their liabilities, including 144A Notes issued under New York's law and secured and unsecured bank debt, in a Chapter 11 proceeding brought before the U.S. Bankruptcy Court; as well as on a number of related litigation and direct renegotiations of debts.
Goldman Sachs and Citigroup, as bookrunners and initial purchasers, on a USD403 million senior secured notes issuance due 2033 by Inversiones Latin America Power, under Rule 144A/Regulation S of the United States Securities Act. The proceeds were used to refinance a previous private offering under Rule 4(a)(2) of the United States Securities Act.
ACTIVITIES AND MEMBERSHIPS
Teaching assistant of Civil Law, Universidad de Chile (since 2020).
Internship, Corporate and M&A Group,  Carey (2019).
RELATED AREAS
EDUCATION
Law, Universidad de Chile (Summa Cum Laude).
Academic exchange, Utrecht University, The Netherlands (2018).
Editorial Jurídica de Chile Award for the best grades of the generation (2016).
ADMISSIONS
LANGUAGES