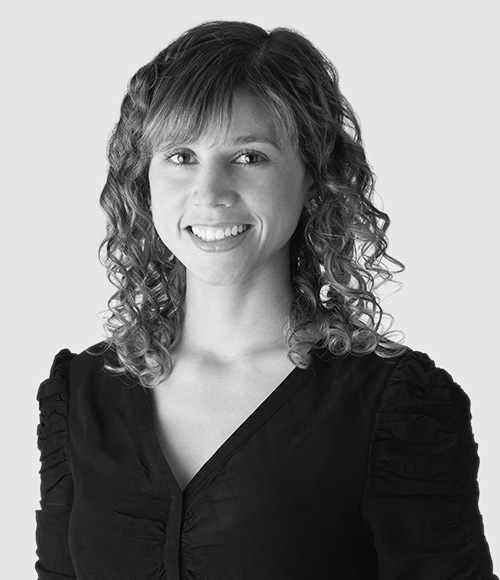 Mónica Pérez
Associate

mperez@carey.cl
+56 2 2928 2203
Her practice focuses on civil and commercial litigation, domestic and international commercial arbitration, on matters including contracts, torts, corporations, consumer protection law, unfair competition, distribution agreements, international commerce, secured transactions, and environmental law, among others. Her practice also includes pre-litigious advice to national and international clients in the fields of mining, insurance, energy, automotive and retail, among others. Additionally, she represents creditors and debtors in several insolvency and bankruptcy proceedings.
REPRESENTATIVE EXPERIENCE
A financial company from an international holding on its defense in a class action filed by the National Consumer Agency (SERNAC).
A worldwide laboratory on its defense in a class action for collective and diffuse interest filed by a consumer association based on an alleged infringement of consumer safety regulations established in the Consumer Protection Law.
Two laboratories of an international holding company on a successful settlement agreement with a consumer association that ended a class action for alleged product liability.
A major international insurance company on its successful defense in two arbitrations before the Santiago Arbitration and Mediation Centre (CAM), for contractual liability claimed by an insurance broker for USD14 million.
A photovoltaic energy projects multinational on its succesfull defense in a lawsuit to determine damages for USD6 million for breach of contract against it.
A global medical device company on its defense before the ICC International Court of Arbitration in Paris.
An international company on an arbitration before the Arbitration and Mediation Center of Santiago Chamber of Commerce, related to a distribution agreement for USD20 million.
Domestic and foreign companies on contractual matters and tort claims before ordinary courts and arbitrators.
International companies on lawsuits related to conflicts on public and private tenders before ordinary courts and special courts.
A mining company on a settlement with all the creditors to prevent the bankruptcy, for a total debt of USD60 million.
An international bank on its legal defense related to a collective action under the Consumer Protection Law.
An important community of co-owners on its succesful defense for a protection claim initiated against it by neighbouring residents, requesting the entry, use and free circulation of the community internal roads.
AWARDS AND RECOGNITIONS
Recognized in Benchmark Litigation Latin America.
ACTIVITIES AND MEMBERSHIPS
Professor of Civil Law, Universidad de Chile (since 2019).
Teaching Assistant of Civil Law, Universidad de Chile (2018-2019).
International Visiting Attorney, Litigation and Arbitration Group, Pérez-Llorca, Madrid (2017).
Teaching Assistant of Commercial Civil Law, Universidad de Chile (2011-2016).
Member of the Chilean Bar Association.
Member of the Alabama State Bar Association, United States of America.
Member of Cal Alumni Association, University of California, Berkeley.
SEMINARS
Qualifiying Judge, "II International Moot of Negotiation and Civil and Commercial Mediation", Madrid, Spain (2017).
RELATED AREAS
EDUCATION
Law, Universidad Católica de Chile (Summa Cum Laude).
LL.M., University of California, Berkeley (Beca Chile scholarship) (2017).
ADMISSIONS
Chile (2011).
Alabama, United States (2019).
LANGUAGES