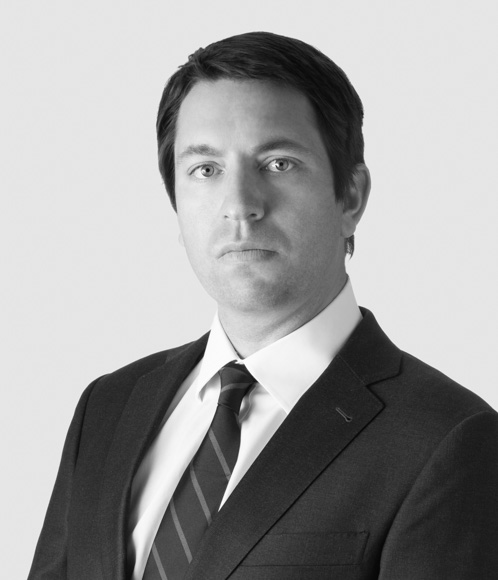 José Tomás Hurley
Partner

jthurley@carey.cl
+56 2 2928 2211
Partner of Carey and co-head of the firm's Energy Group. His practice is focused on energy law, particularly on the development of energy projects and associated infrastructure, the negotiation of supply and transportation contracts for electricity and fuel, NCRE accreditations, and on regulatory, contentious and transactional matters of the power industry.
REPRESENTATIVE EXPERIENCE
Interconexión Eléctrica (ISA) on the public bidding process for the construction and operation of the new works "S/E Seccionadora Nueva Lagunas" and "Línea 2x500 kV Nueva Lagunas-Kimal", and the complementing expansion works. The award in favor of ISA will result in a referential investment of approx. USD200 million.
Celeo Redes and APG Energy & Infra Investments on the acquisition of 100% of Colbún Transmisión, a Colbún subsidiary and one of the largest transmission companies in Chile for approx. USD1.3 billion. With this acquisition, Celeo Redes increases significantly its transmission assets under operation and maintenance in Chile.
OPDEnergy on the "Supply Tender 2021/01" bidding process, and the successful awarding of 819 GWh/year to supply energy to several distribution companies.
Goldman Sachs, as the sole global coordinator, bookrunner, initial purchaser and commitment provider, on a USD489 million zero coupon senior secured notes issuance due 2028 issued by Chile Electricity PEC SpA under Rule 144A/Regulation S of the United States Securities Act of 1933. The proceeds were used by Chile Electricity PEC SpA to purchase certain receivables from the main energy generation companies in Chile originated under Law No. 21,185, which temporarily stabilized the electricity tariffs.
Daelim Energy on the due diligence and acquisition of a 40% of Empresa Eléctrica Cochrane, a company controlled by AES Gener and owner of the 532 MW Cochrane plant, to a subsidiary of Mitsubishi Corporation.
Austrian Solar Chile Cuatro (controlled by Sojitz) on the negotiation of several electricity supply contracts to commercialize the energy from the Huatacondo photovoltaic project. The counterparties of these contracts are Engie, AES Andes, Metka, Atria and Safira.
Renewable Resources Group on the due diligence and acquisition of Solar E. a company controlled by funds managed by SCL Energía Activa and owner of seven power generation plants, using photovoltaic solar technology and various projects and extensions under development.
Corporación Interamericana para el Financiamiento de Infraestructura (CIFI) on a loan facility granted to the oEnergy group to finance the acquisition, construction and operation of several PMG or PMGD photovoltaic projects located in Chile. The loan facility was structured in a senior tranche for up to USD12.9 million and a subordinated tranche for up to USD2.6 million.
Sojitz Corporation on the due diligence and acquisition of Austrian Solar Chile Cuatro, a company controlled by the Austrian Solar Group and owner of the PV power project "Huatacondo" of 98MW of capacity.
Codelco on the negotiation and renegotiation of its PPAs with Engie, AES Gener and Colbún and various tender processes for the acquisition of natural gas for the supply of Codelco's mining operations.
Sempra/Chilquinta on the due diligence and acquisition of Compañía Transmisora del Norte Grande, owned by AES Gener and its subsidiary Eléctrica Angamos, for USD219 million, consisting of 316 kms of transmission lines located in the regions of Antofagasta, Valparaíso and Metropolitana.
Total and SunPower Corporation on the negotiation of PPA to supply 500 GWh to Colbún. The PPA enabled the financing and construction of the Santa Isabel PV Project of 190MW.
AWARDS AND RECOGNITIONS
Recognized in Electricity, Oil and Gas, The Legal 500.
Recognized in Energy, Latin Lawyer 250.
Recognized in Energy, Best Lawyers.
Recognized in Energy and Natural Resources, Top Ranked Legal.
Finalist in Energy, Leading Lawyers, Idealis (2016).
Best Pro Bono Coordinator Award, Fundación Pro Bono (2012).
ACTIVITIES AND MEMBERSHIPS
Foreign Associate, Corrs Chambers Westgarth, Sydney (2015).
Co-writer of the SIC-SING Interconnection Law Project approved as Law No. 20,726 (2013).
Member of the drafting committee of the Public Electric Highway Bill presented to Congress by President Sebastián Piñera (2012).
Member of the drafting committee of the Ministry of Energy for the NCRE Bill (Law Nr. 20,698) (2010).
Law Clerk of the Natural Resources, Energy and Environment Group, Carey (2005-2008).
Member of the Chilean Bar Association.
PUBLICATIONS
Co-author of case note on Warkworth Mining Limited v/s Bulga Milbrodale Progress Association Inc, Local Government Law Journal (2015).
Co-author of the chapter about Regulated Industries: Mining, Doing Business in Chile, 2nd Edition, British Chilean Chamber (2013).
Co-author of "Lithium Industry & the Chilean Case", Rocky Mountain Mineral Law Foundation (2011).
SEMINARS
Co-speaker "Main Aspects of the Legal Mining Easement" at the XIV Congress of Mining Law (2012).
RELATED AREAS
EDUCATION
Law, Universidad Católica de Chile (Summa Cum Laude).
Exchange student, University of Technology, Sydney, Australia (2007).
LL.M. in Environmental Law, University of Sydney (Beca Chile) (2014).
ADMISSIONS
LANGUAGES