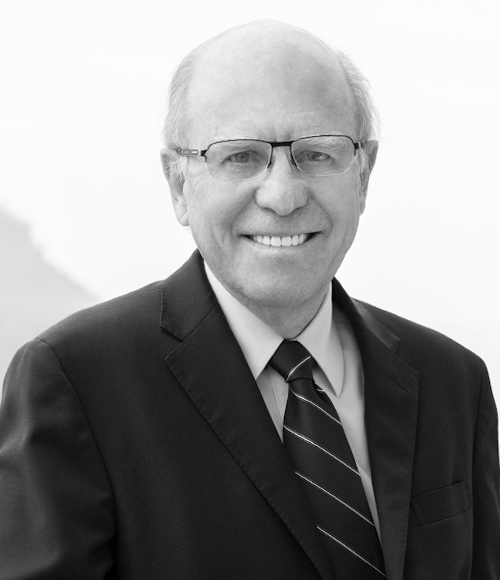 Jorge Carey
Chairman

jcarey@carey.cl
+56 2 2928 2221
Chairman of Carey. His practice focuses on corporate and business law, mergers and acquisitions, project finance, and international arbitration.
REPRESENTATIVE EXPERIENCE
Enel on the reorganization of its companies held in Chile, including the merger of Enel Green Power Latin America, a Chilean subsidiary of renewable energy, into Enel Chile, a Chilean subsidiary holding conventional energy assets, together with a tender offer of the latter over Enel Generación Chile.
El Puerto de Liverpool, owner and operator of retail stores and shopping centers in Mexico, on a negotiation to make a tender offer (OPA) of up to 100% of the shares issued by Ripley (owned by the Calderón family in a 52.98%). The deal finally didn't end successfully.
Enersis, the main business unit in Latin America of Spanish company Endesa, the largest electric power company in the world, on an approx. USD6 billion capital increase, the largest ever in Chile.
Republic of Chile on an interpretation proceeding pursued by Victor Pey and Fundación Presidente Allende before the same ICSID arbitrational panel which rendered an award favorable to Chile in October of 2016.  In such award, the panel determined that Chile did not owe anything to the claimants for the confiscation of a newspaper (El Clarín) which took place in the early seventies and which claimants alleged Mr. Pey had owned. Claimants have been unsuccessfully seeking a compensation of US$799 million since the early nineties in several proceedings before ICSID.
Compañía Teck Quebrada Blanca on the expansion of its hypogene project for USD6.2 billion, specifically on the mining legal easements trials against the State of Chile to get the necessary rights to use the surface land for the expansion and construction of the new facilities.
AWARDS AND RECOGNITIONS
Recognized in Corporate and M&A, Chambers Latin America.
Recognized in Corporate and M&A, The Legal 500.
Recognized in Corporate and M&A and Corporate Governance, Latin Lawyer 250.
Recognized in M&A, IFLR1000.
Recognized in M&A, Corporate Governance and Energy, Who's Who Legal.
Recognized in Arbitration, LACCA.
Recognized in Arbitration and Mediation; Corporate and M&A; International Arbitration and Investment, Best Lawyers.
Recognized in Mergers & Acquisitions, Leaders League.
Recognized in Corporate M&A, Top Ranked Legal.
Lifetime Achievement Award, Latin Lawyer (2016).
Named Lawyer of the Year in Investment, Best Lawyers (2015).
Law Firm Leader of the Year in Latin America, Latin Lawyer (2008).
Lifetime Achievement Award, Chambers and Partners (2007).
ACTIVITIES AND MEMBERSHIPS
Conciliator of the Center for the Settlement of International Investment Disputes (ICSID) in Washington D.C., designated by the Chilean Government (2005-2011; 2011-2016 and 2017-2023).
Member of the panel of arbitrators of the Arbitration and Mediation Center of the Santiago Chamber of Commerce.
Chairman of Moneda Chile Fund, vice-chairman of AFP Provida and Quebrada Blanca, and member of the Board of Directors of corporations such as Masisa, Cementos Melón and GNL Quintero. He is also member of the Board of Directors of Corporación del Patrimonio Cultural and of Centro de Estudios Internacionales of Universidad Católica de Chile.
Vicepresident of the Hong Kong Latin America Business Association (HKLABA).
Member of the Chilean Bar Association.
Member of the International Bar Association.
Member of the Inter-American Bar Association.
Member of the Commission at Large, appointed by the current Minister of Justice of Chile to form a task force within the Government for the defense of Chile in international litigation.
Former chairman of the British Chilean Chamber of Commerce.
Former chairman of the Canada Chile Chamber of Commerce.
Former member of the Board of AMCHAM.
Former staff attorney, for three years, of both the International Monetary Fund (IMF) and the International Finance Corporation (IFC) in Washington D.C., USA.
Professor of Economic Law for a 5-year period at Universidad Católica de Chile.
Vice-chairman of the Center for American and International Law, Dallas, USA.
Former vicepresident of the Chilean Cultural Heritage Association (Corporación Patrimonio Cultural de Chile).
PUBLICATIONS
Author of legal publications, including "Debt to Equity Conversion: a Chilean Legal View" (1990).
SEMINARS
Frequent lecturer in legal seminars, meetings and conferences both in Chile and abroad.
RELATED AREAS
EDUCATION
Law, Universidad Católica de Chile (ranked highest in his class – Tocornal, Montenegro and Gutiérrez Alliende Awards).
Master in Comparative Jurisprudence, New York University (Fulbright Scholar).
ADMISSIONS
LANGUAGES