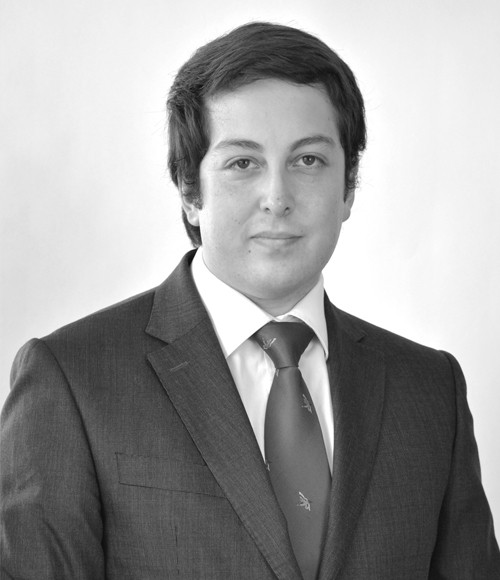 Gonzalo Herreros
Associate

gherreros@carey.cl
+56 2 2928 2212
His practice is focused on providing legal advice, mainly to employers, in labor related areas including employment, unions, collective bargaining, social security, as well as labor litigation.
REPRESENTATIVE EXPERIENCE
An international mining company on a labor and employment due diligence for the sale of a mine.
A global international bank on the termination of two high ranked managers, which included post termination non-compete and non-solicitation agreements, services agreements and the accelerated vesting of a stock option plan.
A leading mining company on the sale of half of their assets, including a due diligence in labor and employment matters and highly complex labor issues related to the transaction and the reorganization of the new company.
A leading company in the automotive area on their collective bargaining.
Several companies on their employment matters, such as hiring and termination of employees, subcontracting and outsourcing, internal investigations, and labor auditing.
ACTIVITIES AND MEMBERSHIPS
Lawyer, Comptroller General of the Republic of Chile (2014).
Researcher and Collaborator, Centro de Negociación, Universidad Católica (2012-2013).
Teaching Assistant of Administrative Law, Universidad Católica de Chile (2012-2013).
Writer and Researcher, Clase Ejecutiva, El Mercurio (2012).
Teaching Assistant of International Public Law, Universidad Católica de Chile (2010-2011).
PUBLICATIONS
Co-author of the booklet "The impacts of the Covid-19 on the working relationships of professional football players", (2020).
RELATED AREAS
EDUCATION
Law, Universidad Católica de Chile.
Degree in Negotiation and Coaching, Social and Business Skills, Universidad Católica de Chile (2012).
Degree in Labor Procedural Law and Litigation, Universidad de Chile (2016).
ADMISSIONS
LANGUAGES