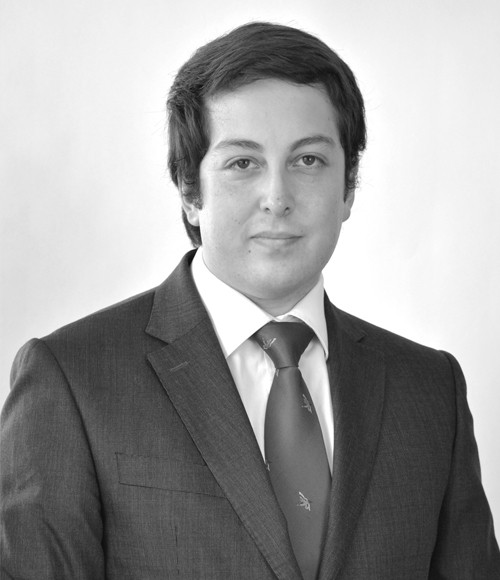 Gonzalo Herreros
Associate

gherreros@carey.cl
+56 2 2928 2212
His practice is focused on comprehensive advice to companies in various business on employment matters, including corporate, regulation and adaptation of internal policies, contracts, complex terminations, collective bargaining, matters related to the Labor Board and SEREMI of Health, as well as labor litigation.
REPRESENTATIVE EXPERIENCE
A corporation that manages a high-profile local soccer club on a collective bargaining with its unions, the preparation of employment documents and the drafting of contracts for the transfer of players to other international and recognized soccer teams.
A company in the energy sector in the dismissal of a union leader with more than 40 years of seniority for issues of probity and breach of the employment contract.
Three local subsidiaries of a global energy generation and public services company, in collective bargaining with two of their unions. The negotiation concluded successfully without a strike.
An international non-profit organization dedicated to the conservation of biodiversity and the environment on a collective bargaining process, which included an agreement and execution of new collective bargaining contract with its union, avoiding a strike in the context of a difficult sanitary crisis.
A relevant aquaculture company on two collective bargaining processes with two company's unions in parallel. The advice included two collective bargaining agreements signed with both unions and valid for two years. The process did not involve any strikes.
A local subsidiary of a global energy generator and utility company on a complex litigation due to a claim filed by a union against it and 13 other related entities, aiming at declaring that all the entities were a sole employer for labor and social security purposes.
A company in the business of telecom infrastructure on 51 labor claims filed by 120 former employees from four different contractors in insolvency or bankruptcy cases.
A multinational insurance company in multiple labor disputes by independent contractors claiming to be employees. The issue involved 15 lawsuits from individuals who maintained self-employment status for many years creating considerable exposure in terms of employment and social security benefits. All cases were won or settled on very favorable terms for the client.
ACTIVITIES AND MEMBERSHIPS
Lawyer, Comptroller General of the Republic of Chile (2014).
Researcher and Collaborator, Centro de Negociación, Universidad Católica (2012-2013).
Teaching Assistant of Administrative Law, Universidad Católica de Chile (2012-2013).
Writer and Researcher, Clase Ejecutiva, El Mercurio (2012).
Teaching Assistant of International Public Law, Universidad Católica de Chile (2010-2011).
PUBLICATIONS
Co-author of the booklet "The impacts of the Covid-19 on the working relationships of professional football players" (2020).
RELATED AREAS
EDUCATION
Law, Universidad Católica de Chile.
Degree in Negotiation and Coaching, Social and Business Skills, Universidad Católica de Chile (2012).
Degree in Labor Procedural Law and Litigation, Universidad de Chile (2016).
Master in Labor Law and Social Security, Universidad Adolfo Ibáñez (2017).
Degree in Labor Law and Collective Bargaining, Universidad Católica de Chile (2021).
ADMISSIONS
LANGUAGES