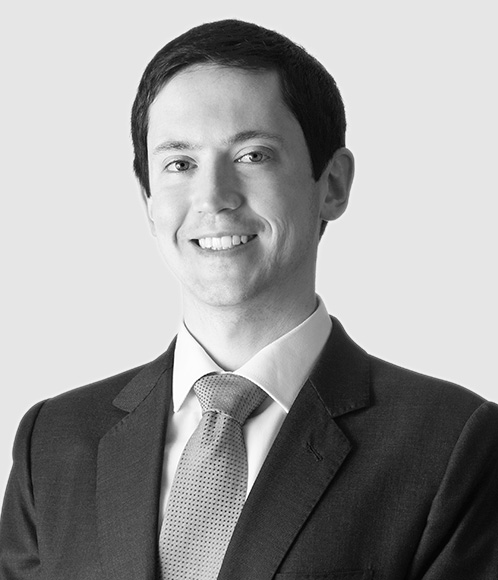 Gustavo Marambio
Associate

gmarambio@carey.cl
+56 2 2928 2201
His practice focuses on corporate and commercial law, mergers and acquisitions, capital markets and general practice.
REPRESENTATIVE EXPERIENCE
Digital Bridge, a US real estate and infrastructure fund, on the purchase to Linzor Capital of 100% of Mundo Pacífico, one of the main telecommunication companies in Chile and provider of Internet, mobile telephony, cable television and optical fiber services.
Asterion Industrial Partners, a Spanish private equity fund, and its subsidiary Nabiax on the local aspects of the purchase to Telefónica of 11 data centers worldwide for USD616 million and on the subsequent purchase to the same company of four additional data centers in Spain and Chile for USD120 million, including various corporate, regulatory and real estate aspects.
Grupo Gibraltar, a company controlled by the Paulmann Mast family, on a joint venture with the private equity fund IG4 in relation to its subsidiary Adelco, one of the main Chilean food distribution companies, for USD114 million, including a shareholders agreement to regulate the control and the reorganization of Adelco's structure and operations in Chile.
Melón, a Chilean listed corporation registered in the Securities Registry of the CMF and controlled by Grupo Breca, one of the main economic groups in Peru, on various corporate, stock market and regulatory matters as well as on various investment and divestment operations in Chile.
Several family groups on the corporate organization of their business and on the structuring of their estate succession, rendering integral services to the controlling group and to the operative subsidiaries.
Sun International on the transfer of 65% of its shares in Sun Dreams, the largest casino operator in Chile, to Nueva Inversiones Pacífico Sur for approx. USD160 million. The advice included a settlement agreement to terminate an international arbitration regarding the sale of a 15% of the company's shares and a share purchase agreement to transfer an additional 50% of the shares.
IMD Media on the inclusion of the Chilean company Transmisión y Almacenamiento A Más V as additional guarantor in a financing for up to USD77 million granted to IMD Media group by HSBC and other creditors, under English law.
ACTIVITIES AND MEMBERSHIPS
Professor of Commercial Law, Universidad Adolfo Ibáñez (2016).
Member of the Chilean Bar Association.
PUBLICATIONS
Collaborator in the drafting of the article "The Regulation of the Vertical Integration in the Electric Market: A Review to Article 7 of the General Law on Electric Services from a Regulatory and Competition Perspective", ADEner. Actas de Derecho de Energía (2015).
EDUCATION
Law, Universidad Católica de Chile (Magna Cum Laude).
LL.M. International and European Business Law, Trinity College Dublin, Ireland (graduated with First Class Honours and Distinction) (2020).
ADMISSIONS
LANGUAGES