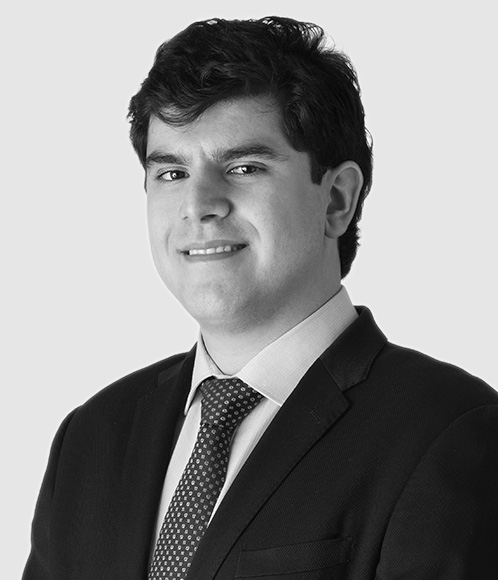 Franco Aguirre
Associate

faguirre@carey.cl
+56 2 2928 2212
His practice is focused on providing legal advice, mainly to employers, in labor areas, including contractual and corporate matters, as well as labor litigation.
REPRESENTATIVE EXPERIENCE
A Chinese mining and manufacturing company on its initial public offering and listing on the Hong Kong Stock Exchange for USD2 billion.
A German company and world leader in the transport of containers on the labor aspects of the acquisition, for approx. US$1,000 million, from the port terminal and logistics businesses of a Chilean multinational company that provides foreign trade services. At closing, the entire operation includes ten terminals in six countries in the Americas and the entire land logistics business.
An international company in the health and life sciences business on a collective bargaining process with two different unions.
A company in the fishing and aquaculture business on two parallel collective bargaining processes with two company unions. The advice included the signing of a collective contract with each union valid for two years. The process was carried out without strikes.
A telecommunications company on various labor disputes related to labor subcontracting
A mining company on monthly advice and reports on relevant matters of health, hygiene and safety at work.
ACTIVITIES AND MEMBERSHIPS
Teaching Assistant of Administrative Law, Universidad Católica de Chile (2019).
Teaching Assistant of Civil Law, Universidad Católica de Chile (2017).
Teaching Assistant of Roman Law, Universidad Católica de Chile (2014 - 2016).
RELATED AREAS
EDUCATION
Law, Universidad Católica de Chile (Summa Cum Laude).
ADMISSIONS
LANGUAGES