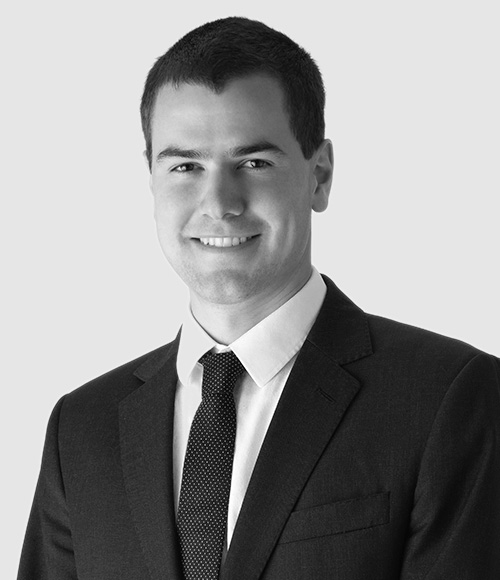 Domingo Russi
Associate

drussi@carey.cl
+56 2 2928 2231
His practice focuses on corporate and commercial law, mergers and acquisitions, capital markets and general practice.
REPRESENTATIVE EXPERIENCE
Sonnedix, a global solar Independent Power Producer (IPP), on the acquisition of the ARCO renewable energy portfolio, which is comprised by "El Arrayán" operating wind farm, its expansion under development "Carica"; "Conejo" operating photovoltaic power plant, its expansion under development "Librillo"; 13 small distributed generation projects (PMGDs) under operation; "Don Goyo" substation; and a battery energy storage system (BESS), with an aggregate installed capacity of approx. 500 MW, located in different regions of Chile. The transaction also included the mandatory merger control procedure before the National Economic Prosecutor's Office (FNE), which was approved by the regulator without remedies in Phase 1.
Atento, the largest provider of CRM BPO in Latin America, on the tender offer by Atento Luxco 1 to repurchase its USD500 million Senior Secured Notes with an annual interest rate of 6.125% due 2022; and on its related private offering of USD500 million Senior Secured Notes with an annual interest rate of 8.000% due 2026, under Rule 144A/Regulation S of the U.S. Securities Act. Also, on the amendment of the existing security package.
Asterion Industrial Partners, a Spanish private equity firm, and its subsidiary Nabiax, a firm focused on the data center business, on the acquisition of four data centers (two in Spain and two in Chile) from Telefónica in approx. USD 120 million. The transaction included the negotiation and drafting of an investment agreement, some assets purchase agreement and different lease and services contracts for the management and operation of the data centers. As part of the deal, Telefónica acquired 20% of Nabiax ultimate controlling entity.
Grupo Gibraltar on a joint venture with the private investment fund IG4 through its subsidiary Adelco, the largest food distributor in Chile, with operations in Peru and Mexico, for USD114 million. The joint venture included a share subscription agreement of Adelco by which Grupo Gibraltar agreed to contribute assets (including its distribution business and several real estate properties) and IG4 agreed to contribute USD57 million in cash. The parties also entered into a shareholders agreement to regulate Adelco's corporate governance and some restrictions to the share transfer.
Sun International on the transfer of 65% of its shares in Sun Dreams, the largest casino operator in Chile, to Nueva Inversiones Pacífico Sur for approx. USD160 million. The advice included a settlement agreement to terminate an international arbitration regarding the sale of a 15% of the company's shares and a share purchase agreement to transfer an additional 50% of the shares.
State Grid International Development (SGID) on the acquisition of the 100% interest of Sempra Energy in Chilquinta Energía and its energy transmission and distribution subsidiaries, Tecnored, an electric construction and infrastructure services company; and a 50% interest of Chilquinta in Eletrans power transmission companies for USD2.5 billion. The advice involved the due diligence, bid preparation, negotiation of the respective purchase agreement and the merger control filing before the Chilean antitrust authority (FNE).
PUBLICATIONS
Co-author of the Chilean chapter in ICLG - Derivatives, Global Legal Group (2020).
RELATED AREAS
EDUCATION
Law, Universidad Católica de Chile.
ADMISSIONS
LANGUAGES