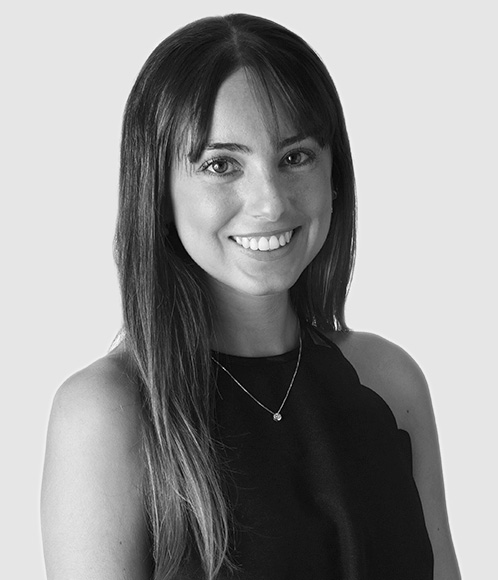 Daniela Lozano
Associate

dlozano@carey.cl
+56 2 2928 2213
Her practice focuses on civil and commercial litigation both before ordinary courts as well as special litigation and alternative dispute resolution.
REPRESENTATIVE EXPERIENCE
CorpGroup and its subsidiaries, CorpGroup Banking and Compañía Inmobiliaria y de Inversiones SAGA, among others, on the restructuring of their liabilities, including 144A Notes issued under New York's law and secured and unsecured bank debt, in a Chapter 11 proceeding brought before the U.S. Bankruptcy Court; as well as on a number of related litigation and direct renegotiations of debts.
Valle Nevado, a leading Chilean ski center and resort, on the restructuring of a debt for USD60 million.
Inversiones SAMS, a CorpGroup holding company that controls SMU, owner of the third largest supermarket chains in Chile, on the renegotiation of its financial liabilities for approx. USD120 million.
Liberty and Mapfre, both insurance companies, on an arbitration against EPI, a state-owned port company, and ITI, a private concessionnaire of Iquique's port, regarding the payment of an additional USD18 million indemnization over the USD33 million previously paid in agreement with the adjuster, for damages suffered by the port of Iquique due to an earthquake.
Codelco, as creditor, on the legal aspects of a bankruptcy reorganization proceeding initiated by Aceros Chile.
Tanner Servicios Financieros on the reorganization proceedings of Supermercados Montserrat, Inmobiliaria Santander and Industrias Campo Lindo, for USD69.5 million.
Fondo de Inversión Inmobiliario X, a shareholder of Inmobiliaria Hipódromo and Inmobiliaria El Estero, on a reorganization proceeding, including the negotiation and termination of construction contracts, for more than USD2 million.
ACTIVITIES AND MEMBERSHIPS
Teaching Assistant of Procedural Law, Universidad Católica de Chile (since 2022).
Teaching Assistant of Civil Law, Universidad Católica de Chile (since 2019).
Teaching Assistant of Civil Litigation, Universidad Católica de Chile (since 2019).
Law Clerk of the Litigation Group, Carey (2016-2017).
Teaching Assistant of Roman Law, Universidad Católica de Chile (2015-2017).
Member of the International Confederation of Insolvency and Restructuring of Women (IWIRC).
EDUCATION
Law, Universidad Católica de Chile.
Academic Exchange, University of Edinburgh (Erasmus Scholarship) (2017).
Degree in "Current Problems of Civil Liability", Universidad de Chile (2021).
ADMISSIONS
LANGUAGES