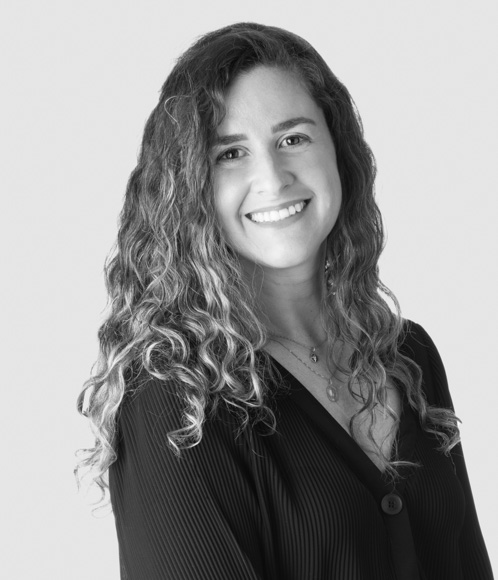 Constanza Trisotti
Associate

ctrisotti@carey.cl
+56 2 2928 2212
Her practice area is focused on employment, labor and immigration law, advising national and international companies in matters such as employee hiring and termination, subcontracting and outsourcing of services, and labor aspects related to corporate restructuring processes, including M&A and due diligence.
Additionally, Constanza focuses on labor compliance, particularly the management of internal investigations in matters of sexual harassment, workplace harassment, discrimination and any other matter that could result from the breach of fundamental rights of workers, as well as on the preparation of internal policies and the design and implementation of measures to prevent non-compliance in labor matters.
REPRESENTATIVE EXPERIENCE
A premier Canadian copper producer on all employment and labor matters of the due diligence and negotiation of the respective transaction documents of a joint venture for USD3.3 billion.
A company that owns and operates renewable power on employment matters of the acquisition of a majority stake in a company that provides services of design, installation, and operation of photovoltaic solar energy systems, including the due diligence and negotiation of the respective transaction documents and the preparation of employment-related documentation for key executives.
A global company specializing in e-invoicing compliance and tax reporting solutions on all employment related matters associated with the transfer of more than 150 employees to a related company, including the preparation of labor documentation, key executive's terminations and benefit harmonization.
A global pharmaceutical on an internal investigation of discrimination, workplace and sexual harassment involving high-profile employees, including one termination for cause and two labor lawsuits, both of which were rejected by labor courts.
A global agribusiness investor, owner, and operator on employment matters of the acquisition of a stake in a Chilean agricultural company leading the production and distribution of berries with operations in Chile, Peru, Mexico, the United States and Argentina. The advice included a due diligence and the structuring and negotiation of the transaction documents.
A company dedicated to energy transmission on the due diligence and the negotiation of the transaction documents for the acquisition of one of the largest transmission companies in Chile for USD1.3 billion.
AWARDS AND RECOGNITIONS
Recognized in Labor and Employment, The Legal 500.
ACTIVITIES AND MEMBERSHIPS
Member of the Board of the Expert Female Lawyers Commission, Colegio de Abogados de Chile (Chilean Bar Association).
Member of the Chilean Bar Association.
PUBLICATIONS
Author of  "Disability Employment and Occupation: Equality, Non-Discrimination and Affirmative Actions in Europe", Madrid, Spain (2014).
RELATED AREAS
EDUCATION
Law, Universidad Diego Portales.
Master in Private Law, with specialization in Labor Law and Social Security, Universidad Complutense de Madrid, Spain (2014).
Course in Management of Workplace Harassment, Universidad Adolfo Ibáñez (2020).
ADMISSIONS
LANGUAGES