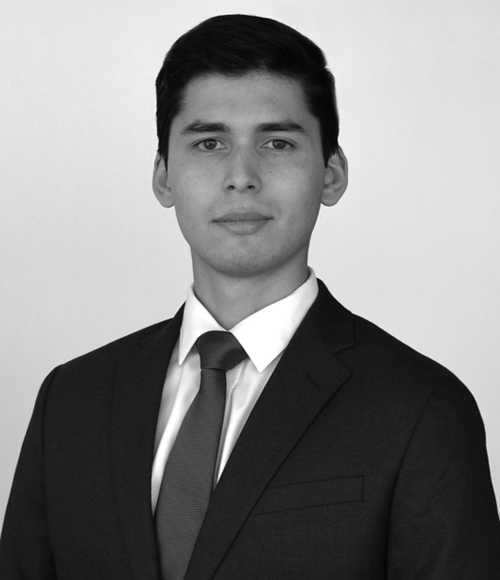 Sergio Cifuentes
Associate

scifuentes@carey.cl
+56 2 2928 2482
His practice focuses on administrative, constitutional and regulatory law, advising several national and international clients, as well as public entities and state-owned enterprises on all sorts of matters directly or indirectly related to the public sector in Chile, including concessions, public procurement, negotiation and development of public-private associations, litigation before Chilean administrative bodies, ordinary and special Courts of Justice, the Chilean Public Procurement Court and the Chilean Constitutional Court, legal defense against sanctions imposed by public entities, advisement on sectoral regulations in various markets, regarding public policies and legislative matters, as well as issues related to the Chilean Transparency Law.
REPRESENTATIVE EXPERIENCE
DNB Bank ASA New York Branch, as administrative and collateral agent acting on behalf of a syndicate of international banks, on the amendment of the outstanding credit facilities and several guarantees granted in Chile, to secure a refinancing to Cooke Aquaculture Inc. and Cooke Aquaculture USA for approx. USD616 million (CDN675 million and USD120 million).
ACTIVITIES AND MEMBERSHIPS
Teaching Assistant of Administrative Law, Universidad Adolfo Ibáñez (2019).
Teaching Assistant of Civil Law, University of Chile (2017).
Teaching Assistant of the Center for Environmental Law, University of Chile (2017)
Teaching Assistant of Private International Law, University of Chile (2015).
EDUCATION
Law, Universidad de Chile (Summa Cum Laude).
Degree in Environmental Law: Environmental Management Instruments - New Tendencies, Universidad de Chile (2020).
Degree in Administrative Law: Universidad Católica de Chile (2020).
ADMISSIONS
LANGUAGES