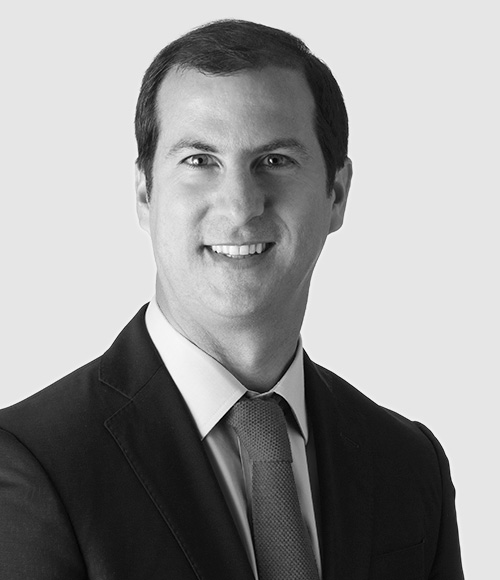 Arturo Fontecilla
Associate

afontecilla@carey.cl
+56 2 2928 2203
His practice is focused on civil and commercial litigation, national and international arbitration and alternative dispute resolution in a variety of industries, such as energy, banking and finance, aquaculture, telecommunications, construction, investment funds and agriculture, among others.
REPRESENTATIVE EXPERIENCE
Multinational companies dedicated to the production of energy on lawsuits and local arbitrations for damages caused due to delays in the construction of their projects, international commercial arbitrations related to the collection of fines for breach of contractual obligations and on an arbitration between two companies regarding the allocation of energy volumes in a power purchase agreement (PPA).
A relevant forestry company on an international arbitration for an alleged breach of the representations and warranties of a quota purchase contract, and on a local arbitration process for the termination of a lease agreement for one of its main stores.
Sun International on the closing of the transfer of 65% of its shares in Sun Dreams, the largest casino operator in Chile, to Nueva Inversiones Pacífico Sur for approx. USD160 million. The advice included an agreement to end an international arbitration related to the sale of 15% of the shares and a purchase agreement for the transfer of an additional 50%.
An energy generator and distributor company, part of a holding with a presence in Latin America, on an arbitration initiated against it by one of the largest generators nationwide, and one of the main players in the electricity market worldwide, regarding to a long-term power purchase agreement whose early termination has been requested by the latter.
Ashlock Company, Division of Vistan Corporation on a request for recognition and enforcement before the Supreme Court of an award issued in an arbitral proceeding, conducted in California, United States.
ACTIVITIES AND MEMBERSHIPS
Professor of Civil Law, Universidad Católica de Chile (since 2022).
International Associate, International Arbitration and Litigation Group, Holland & Knight, Miami (2018-2019).
Professor of Civil Law, Universidad Adolfo Ibáñez (2016-2017).
Member of the Young Arbitrators Forum (YAF), International Chamber of Commerce (ICC).
Member of the Chilean Bar Association.
PUBLICATIONS
Co-author of the Chilean chapter in "Litigation & Dispute Resolution Laws and Regulations", International Comparative Legal Guides, Global Legal Group (UK) (2020).
RELATED AREAS
EDUCATION
Law, Universidad Católica de Chile.
LL.M., University of California, Berkeley (2018).
ADMISSIONS
LANGUAGES