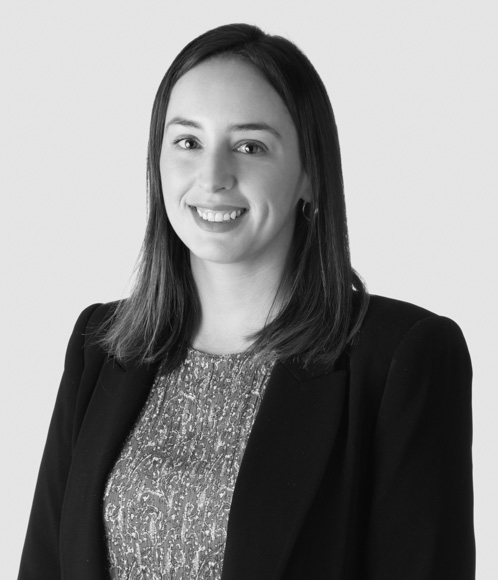 Angélica De la Carrera
Associate

adelacarrera@carey.cl
+56 2 2928 2209
Her practice focuses on corporate and commercial law, mergers and acquisitions, capital markets, corporate governance, private equity and general practice. She advises international and local clients on company acquisition and restructuring processes, joint ventures, design and support of corporate governance structures, capital and debt issuance, and public or private offering of securities in local and international markets.
She previously worked as an Associate of Carey's Tax Group and her practice focused on personal and corporate tax planning, local and international tax consulting and taxation of corporate restructurings.
REPRESENTATIVE EXPERIENCE
Consorcio Seguros de Vida and Moneda AGF on the negotiation of a reorganization agreement for AD Retail and the granting of additional financing in the restructuring process.
Moneda AGF and Consorcio on the negotiation, registration and placement of two lines of bonds issued by Créditos, Organización y Finanzas (COFISA), a subsidiary of AD Retail, for up to USD83.5 million approx., in the context of AD Retail's reorganization plan, in accordance with the Chilean Insolvency Law.
The Bank of Nova Scotia on the merger of operations between Scotiabank Chile and BBVA Chile, which operates under the name of Scotiabank Chile, including the fulfillment of several suspensive conditions and the approval from the Superintendence of Banks and Financial Institutions (SBIF).
Enel on the reorganization of its companies in Chile, including the division of the publicly held companies Enersis, Endesa and Chilectra, and the subsequent merger of the new companies into Enel Américas.
Masisa, a Chilean publicly held corporation in the Securities Registry of the Financial Market Commission (CMF), on the sale process of all the forestry assets to a company wholly owned by GFP Chile Timberland Holdings, for USD350 million.
Nestlé on the purchase of La Fête Chocolat, a Chilean company that produces premium chocolates and has over 40 sale points throughout the country and an online store.
Asterion Industrial Partners on the local aspects of the acquisition of 11 data centers, owned by Telefónica in multiple jurisdictions, for USD616 million approx, which included regulatory and corporate analysis, assets transfer, associated contracts and licenses, obtaining authorizations and analysis of merger control regulation in accordance to Chilean law.
Several family companies on the corporate organization of their businesses and on their estate structuring, providing integral advice to the controlling group and the operative companies.
ACTIVITIES AND MEMBERSHIPS
International Visiting Associate, Latham & Watkins LLP, New York (2022-2023).
Teaching Assistant of Tax Law, Universidad de los Andes (2017-2020).
Member of the Chilean Bar Association.
EDUCATION
Law, Universidad Católica de Chile (Summa Cum Laude).
Master in Tax Management and Administration, Universidad Adolfo Ibáñez (2020).
LL.M. in Corporation Law, New York University, New York (2022).
ADMISSIONS
Chile (2016).
New York (2023).
LANGUAGES