Lulu Rumsey
Alessandri Abogados, Carey, Morales & Besa and FerradaNehme have received awards for their pro bono practices from Fundación Pro Bono Chile.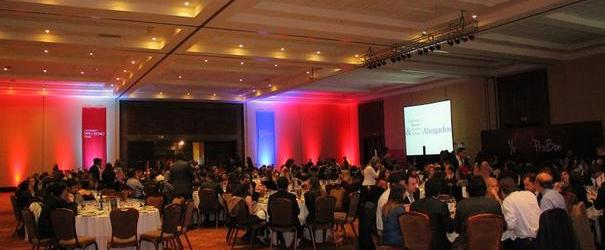 The four firms were recognised at the clearing house's 9th annual gala awards, which was held in Santiago this week.
Alessandri litigation associate Nicolás Miranda and Carey energy associate Ignacio Alfaro won awards as pro bono coordinators of their firms, while Edmundo Varas, finance associate at Morales & Besa, won the organisation's Pro Bono Spirit award. FerradaNehme was commended for increasing the number of complex cases its team has taken on over the last year.
Also receiving awards were Albagli Zaliasnik and Pfeffer & Asociados, Cencosud in-house lawyer Esteban Ruiz, director of non-governmental organisation Simón de Cirene Juan Francisco Lecaros, and family lawyer Sonia Suazo.
Fundación Pro Bono Chile is a network for pro bono practitioners in Chile and holds a gala annually for its members. Among the 350 attendees were representatives from a number of regional pro bono organisations, including Alianza Pro Bono Perù, Appleseed México and the Vance Center.
In other pro bono news for Chile, Alessandri IP partner Loreto Bresky received a Volunteer Service Award from the International Trademark Association for her work helping America Solidaria, a Chilean non-profit network that promotes volunteer work in underprivileged communities, to register its trademark in several Latin American countries.