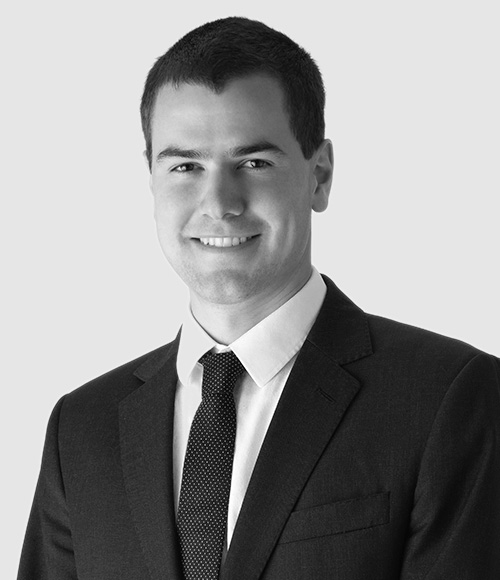 Domingo Russi
Associate

drussi@carey.cl
+56 2 2928 2231
His practice focuses on corporate and commercial law, mergers and acquisitions, capital markets and general practice.
REPRESENTATIVE EXPERIENCE
State Grid International Development (SGID) on the acquisition of the 100% interest of Sempra Energy in Chilquinta Energía and its energy transmission and distribution subsidiaries, Tecnored, an electric construction and infrastructure services company; and a 50% interest of Chilquinta in Eletrans power transmission companies for USD2.5 billion. The advice involved the due diligence, bid preparation, negotiation of the respective purchase agreement and the merger control filing before the Chilean antitrust authority. Additionally, Chilquinta acquired the remaining 50% interest in Eletrans from Sociedad Austral de Electricidad (SAESA), giving SGID the control of Tecnored and Chilquinta, with its assets and subsidiaries, including the Eletrans companies.
Atento, the largest provider of CRM BPO in Latin America, on the tender offer by Atento Luxco 1 to repurchase its USD500 million Senior Secured Notes with an annual interest rate of 6.125% due 2022; and on its related private offering of USD500 million Senior Secured Notes with an annual interest rate of 8.000% due 2026, under Rule 144A/Regulation S of the U.S. Securities Act. Also, on the amendment of the existing security package.
Sun International on the transfer of 65% of its shares in Sun Dreams, the largest casino operator in Chile, to Nueva Inversiones Pacífico Sur for approx. USD160 million. The advice included a settlement agreement to terminate an international arbitration regarding the sale of a 15% of the company's shares and a share purchase agreement to transfer an additional 50% of the shares.
Inversiones MPD on the sale of its shares in Comercializadora Multinacional and Underfire to the French company SICAME, becoming the latter owner of all the Comulsa Group companies. The advice included drafting and negotiating a Share Purchase Agreement, as well as all its ancillary contracts and documents.
Tianqi Lithium Corporation on the acquisition of a 24% stake of Sociedad Química y Minera de Chile (SQM) for USD4.066 billion. 62.6 million Class A shares in SQM were awarded to a Tianqi affiliate in an auction conducted at the Santiago Stock Exchange (SSE), making it the largest transaction in the history of the SSE.
Tianqi Lithium Corporation on a Senior Credit Facility Agreement for USD2.5 billion and a mezzanine financing for USD1 billion to purchase 24% of the Series A shares of SQM.
PUBLICATIONS
Co-author of the Chilean chapter in ICLG - Derivatives, Global Legal Group (2020).
RELATED AREAS
EDUCATION
Law, Universidad Católica de Chile.
ADMISSIONS
LANGUAGES