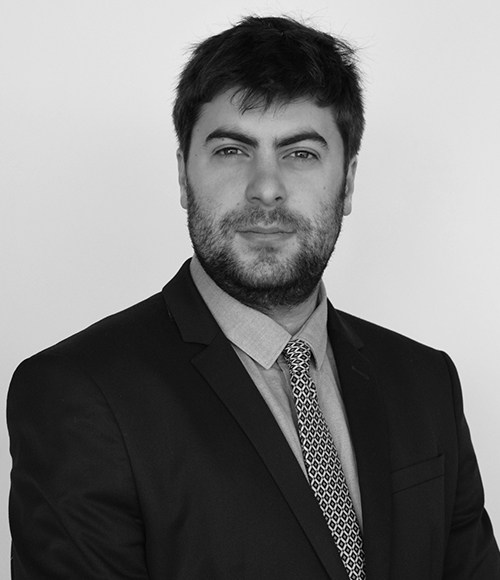 Yoel Magendzo
Associate

ymagendzo@carey.cl
+56 2 2928 2217
His practice focuses on representing Chilean and foreign clients in the acquisition and sale of public and private companies, private equity and venture capital transactions, capital markets and corporate and commercial matters in general.
REPRESENTATIVE EXPERIENCE
Scotiabank on the corporate reorganization of seven subsidiaries with redundant purposes as a consequence of the merger of BBVA Chile and Scotiabank Chile in 2018, to simplify their structure. Such subsidiaries are related to financial advisory services, stockbroker, insurance broker, and factoring. The transaction required the approvals and/or regulatory procedures before the Chilean Commission for the Financial Market (CMF) and the fulfillment of each regulatory and legal framework applicable to each of the companies. Also, on the merger of its two general asset manager subsidiaries (administradora general de fondos), derived from the same merger.
Falabella Inversiones Financieras on the agreement for the sale of Viajes Falabella, its travel services business, to Despegar.com in Chile, Colombia, Perú and Argentina for USD27 million, which included a long-term commercial Alliance to continue the use of the brand Viajes Falabella and the promotion and incentive of Falabella's financial products and fidelization program (CMR Puntos) to Despegar clients. The closing of the transaction is subject to regulatory approvals in Colombia and other customary condition precedents.
Christus Health and Pontificia Universidad Católica de Chile on the implementation of a joint venture for the financing, operation and development of UC Christus, the largest private healthcare network in Chile, which is the owner of Clínica San Carlos de Apoquindo, among other assets. During the last phase of the project, we advised on the corporate structuring of the contribution of relevant assets to the joint venture.
Falabella on a capital increase and secondary shares offering for a total of USD800 million, of which USD380 million were newly issued shares and USD160 million were secondary shares. The shares were placed through a public auction on the Santiago Stock Exchange, also involving an international private placement (144A/RegS).
ACTIVITIES AND MEMBERSHIPS
Teaching Asisstant of Comercial & Finance Internacional Law, Universidad de Chile (since 2015).
EDUCATION
Law, Universidad de Chile (Summa Cum Laude).
ADMISSIONS
LANGUAGES
Spanish.
English.
Hebrew.