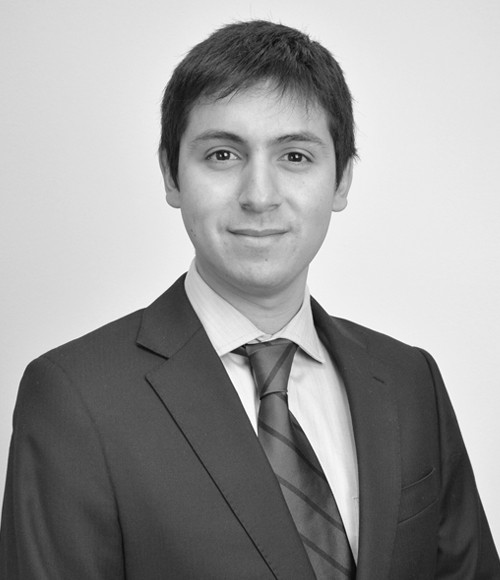 Gonzalo Lucero
Associate

glucero@carey.cl
+56 2 2928 2207
He advises domestic and foreign clients in personal and corporate tax planning, local and international tax consulting, mergers and acquisitions, foreign investment transactions and tax litigation.
REPRESENTATIVE EXPERIENCE
International Finance Corporation (IFC) on the tax aspects related to the sale of 50% of the shares of IFC and Calverton in Consorcio Financiero.
Grupo Gibraltar on a joint venture with the private investment fund IG4 through its subsidiary Adelco, the largest food distributor in Chile, with operations in Peru and Mexico, for USD114 million. The joint venture included a share subscription agreement of Adelco by which Grupo Gibraltar agreed to contribute assets (including its distribution business and several real estate properties) and IG4 agreed to contribute USD57 million in cash. The parties also entered into a shareholders agreement to regulate Adelco's corporate governance and some restrictions to the share transfer.
Several start-ups on processes of business restructuring and internationalization of their businesses.
A family group on the process of obtaining the succession certificate of an inheritance composed, among other assets, of a holding integrated by 70 companies, and on the estate valuation process, declaration and payment of the inheritance tax.
Family groups on the design and execution of business restructuring, structuring foreign investment and on the process of voluntary declarations of capital abroad.
Several companies on tax issues related to foreign investment in Chile and local and international business reorganizations.
Several local and foreign companies on their defenses against the Chilean Internal Revenue Service´s audit processes and tax determinations.
An aviation company on several tax aspects related to its operation.
ACTIVITIES AND MEMBERSHIPS
Professor of the course "International Taxation: Business Reorganizations and Foreign Investment in Chile", Post Graduate Program, Law Faculty, Universidad de Chile (2021-2022).
Academic Internship, Linkage Program (Scholarship awarded by Universidad de Chile), Yale Law School (USA) (2012).
Teaching Assistant and lecture coordinator of Civil Law, Universidad de Chile (2013-2016).
RELATED AREAS
EDUCATION
Law, Universidad de Chile (Summa Cum Laude).
Outstanding Internship Award, Judicial Assistance Corporation (2013).
Master in Tax Law, Universidad de Chile (Summa Cum Laude) (2018).
LL.M. in International Taxation, New York University (Gerald L. Wallace Fund Scholarship; Lourdes Aguilar KPMG Scholarship and Dean's Graduate Award) (2020).
ADMISSIONS
LANGUAGES