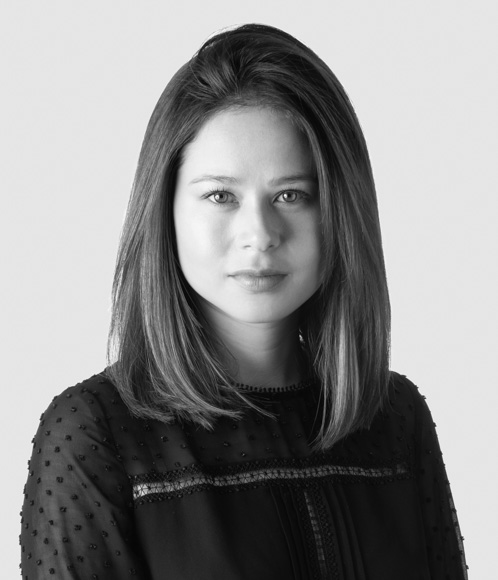 Kureusa Hara
Associate

khara@carey.cl
+56 2 2928 2638
Her practice focuses on consumer regulation and advertising matters, including electronic commerce platforms, digital marketing, recalls and product safety, adhesion contracts and financial SERNAC matters, among others. She also advises companies on aspects related to the exercise of SERNAC's faculties, information requirements from authorities in consumer matters, collective voluntary procedures; audits and inspections, consumer complaints and legal actions (individual and collective). Additionally, her practice includes the design and implementation of consumer compliance plans and complaint procedures before the Council for Self-Regulation and Advertising Ethics (CONAR).
REPRESENTATIVE EXPERIENCE
Iansagro (LDA SpA) on successful product recall processes; on a collective voluntary procedure before the National Consumer Service (SERNAC) and on the defense of individual and collective actions, and the design and presentation of a compliance plan on consumer matters.
Various companies developing e-commerce platforms on the review and drafting of adhesion contracts, promotions and advertising.
Various retail companies on the preparation of compliance matrices in consumer matters, management of complex consumer complaints, information requirements from the authority, entry and marketing of products for online sale and in physical stores, as well as advertising and compliance with information duties.
Sports teams on requests of information and legal actions related to consumer safety and service provision matters.
Various cryptocurrency companies on the review of adhesion contracts and applicable legal requirements for their operations in Chile.
Banks, financial entities and insurance companies on financial products and services in compliance with SERNAC financial regulations and their defense in legal actions filed by the SERNAC.
Various companies in the food industry on product recalls, claims management and information requirements from the SERNAC and the sectoral authority. Also, on matters of signage, advertising, contests and promotions.
Renowned laboratories and companies that provide online medical services on adhesion contracts for the provision of services, analysis of medical programs aimed at patients, product recalls, consumer complaints and information requirements, and their defense in actions lawsuits filed by the SERNAC.
ACTIVITIES AND MEMBERSHIPS
Invited collaborator in the Degree in Consumer Law, Universidad de Chile (since 2022).
Executive Coordinator of the Degree in Consumer Law, Universidad de Chile (since 2019).
Law Clerk of the Intellectual Property and Information Technology Group, Carey (2014-2016).
Teaching Assistant in Space Law, Universidad de Chile (2014-2015).
PUBLICATIONS
Co-author of the article "Compliance plans in the Consumer Protection Law", GPS Consumo. A Professional Guide, Tirant lo Blanch (2022).
Co-author of the book "The Law of Advertising in Chile", Tirant lo Blanch (2021).
SEMINARS
Moderator in the Law and Consumption cycle "Protection of Consumers Personal Data", Universidad de Chile (2021).
RELATED AREAS
EDUCATION
Law, Universidad de Chile.
Update course in Consumer Law, Universidad de Chile (2020).
ADMISSIONS
LANGUAGES