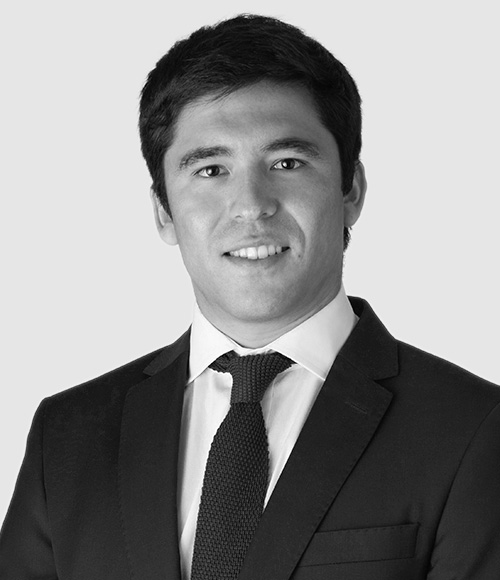 Diego Ibarrola
Associate

dibarrola@carey.cl
+56 2 2928 2205
His professional practice is focused on the development of renewable energy projects, natural resources transactions, corporate law and commercial law, and general legal advice on electric and gas regulations, and other civil law matters.
REPRESENTATIVE EXPERIENCE
Copec on a private tender process for the power supply of more than 150 service stations in Chile. The advice included the awarding process, negotiation and subscription of a power purchase agreement (PPA) with Cerro Dominador, awardee of said private tender.
CVC Capital Partners on the local aspects of the acquisition of a 20% stake in Gas Natural Fenosa, owned by Repsol, a Spanish oil and gas company for USD4.7 billion (globally).
Marubeni Copper Holdings regarding regulatory and competition issues.
International Mainstream Renewable Power regarding electric regulation and competition issues.
Generadoras de Chile on the process of inclusion of new members.
S-Energy on the review and due diligence of a portfolio of eight solar PMGD projects, their financing process and construction, and on the acquisition of Jahuel project.
Almar Water on a permanent advice in corporate and energy matters.
ACTIVITIES AND MEMBERSHIPS
Researcher of the Department of International Law, Universidad de Chile (2011-2017).
Legal Advisor of Generadoras de Chile (2015-2016).
Teaching Assistant of Civil Law, Universidad de Chile (2013-2016).
Teaching Assistant of International Relations, Universidad de Chile (2010-2017).
RELATED AREAS
EDUCATION
Law, Universidad de Chile.
Exchange Student, Universithé Catholique de Louvain, Belgium (2013).
ADMISSIONS
LANGUAGES