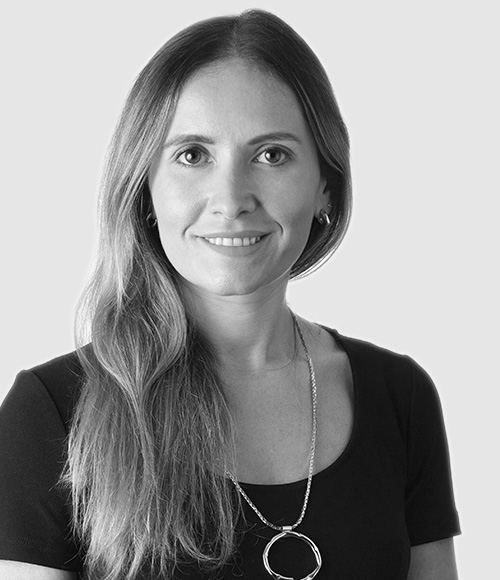 Cindy Thorsen
Associate

cthorsen@carey.cl
+56 2 2928 2612
Her practice focuses on administrative, constitutional and regulatory law, advising several national and international clients, as well as public entities and state-owned enterprises on all sorts of matters directly or indirectly related to the public sector in Chile, including concessions, public procurement, negotiation and development of public-private associations, litigation before Chilean Administration's bodies, ordinary and special Courts of Justice, the Chilean Public Procurement Court and the Chilean Constitutional Court, legal defense against sanctions imposed by public entities, advisement on sectoral regulations in various markets, regarding public policies and legislative matters, as well as issues related to the Chilean Transparency Law. Additionally, her practice includes advice on pharmaceutical, cosmetics and medical devices regulations, scientific investigations and clinical studies, licenses, distribution and franchises.
REPRESENTATIVE EXPERIENCE
Important multinational pharmaceutical companies on their participation in a public bidding process for the acquisition of their products.
Several major innovator pharmaceutical companies on the development of their clinical trials and scientific investigation projects in the country.
An important chemical company on the defense of their pesticide products against unauthorized alterations performed by third parties.
An important pharmaceutical company on the actions initiated abroad against unlawful advertisement and unauthorized use of proprietary studies.
An important distributor of pharmaceutical products on the defense against unlawful fines imposed by the authority.
Several important innovator pharmaceutical companies on their incorporation, transfer of sanitary registrations, structuring and implementation of their business structure in Chile.
Several major multinational pharmaceutical companies on the sanitary summary proceedings and representation of their rights before the courts of law, including summary proceedings for bioequivalence issues.
EDUCATION
Law, Universidad Católica de Chile.
Master in Regulatory Law, Universidad Católica de Chile (2016).
ADMISSIONS
LANGUAGES
Spanish.
English.
Norwegian.