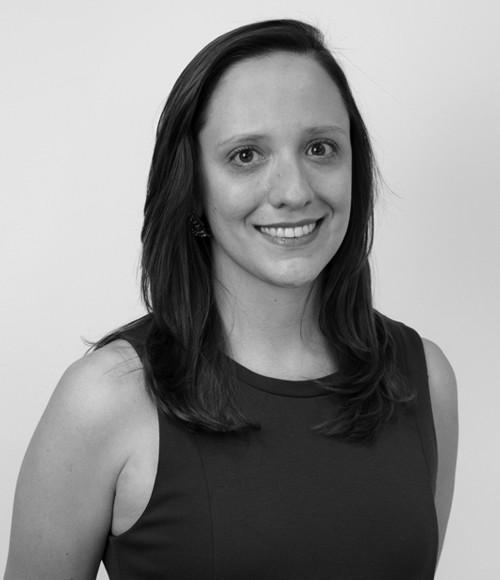 Carmenmaría Poblete
Associate

cpoblete@carey.cl
+56 2 2928 2210
Her practice focuses on legal, environmental and social advice and strategy for the development of renewable energy projects and natural resources transactions. Additionally, on project finance and negotiation of credit agreements, as well as commercial and corporate matters, such as the structuring of joint ventures, due diligence, mergers and acquisitions, contract negotiation and corporate governance issues.
REPRESENTATIVE EXPERIENCE
BlackRock, the world's largest asset manager, through its fund Global Renewable Power III (GRP III), in: i) the acquisition of a portfolio of 18 PMGD photovoltaic projects (the largest operating portfolio of PMGD projects in Chile) from Fondo de Inversión Privado Tralka Energías Renovables with an aggregate capacity of 80 MW, ii) the association with Solek Holdings SE (Solek Group) for the construction and acquisition of a portfolio of up to 28 photovoltaic PMGD/PMG projects with an aggregate capacity of up to 200 MW, and iii) a portfolio management services agreement with Aediles Capital Inc., which will manage the PMGD/PMG portfolio of GRP III in Chile that is projected to reach a capacity of 435 MW through an investment of up to US$200 million, becoming one of the largest distributed energy portfolio in the country.
Brookfield Renewable on the acquisition of a majority stake in Solarity, including 100% of SCL Energía Activa's shares in the company. Solarity provides behind the meter distributed energy by installing solar panels in its client's facilities.
Mainstream Renewable Power, and its subsidiaries in Chile, on a project financing for approx. USD620 million granted by Inter-American Investment Corp., CaixaBank, DNB ASA, KfW IPEX-Bank and Mitsubishi UFJ Financial Group and a VAT facility granted by Banco Santander Chile for approx. USD53 million, for the development and construction of Huemul, a five non-conventional renewable energy portfolio. This portfolio is comprised by two wind farms (Ckani and Llanos del Viento) and two solar PV plants (Pampa Tigre and Valle Escondido) located in the north of Chile and one wind farm (Puelche Sur) located in the south of Chile, with a combined capacity of 630 MW. It will partially serve the PPAs awarded to Mainstream in the 2015/01 public tender process to supply 3,366 GWh/year to distribution companies.
State Grid International Development Limited (SGID) on the due diligence, bid preparation and negotiation of a purchase agreement for the acquisition of the 100% interest of Sempra Energy in Chilquinta Energía and its electric transmission and distribution subsidiaries and Tecnored, an electric construction and infrastructure services company; and also, for the acquisition of the 50% interest of Chilquinta in Eletrans companies, which own, construct, operate and maintain power national transmission facilities. Closing of the transaction is subject to certain conditions customary for deals of this nature. Additionally, Chilquinta signed an agreement to purchase the remaining 50% interest in Eletrans from Sociedad Austral de Electricidad (SAESA) contingent on the closing of the main acquisition.
A group of financial institutions on the acquisition of senior secured notes for approx. USD253 million, issued by the Chilean subsidiaries of Atlas Renewable Energy, to finance the photovoltaic projects Sol de Javiera and Sol del Desierto.
Transelec, through its affiliate Transelec Concesiones, on Transelec's first project finance transaction which consisted on a financing of up to USD375 million for the construction, operation and maintenance of four transmission lines and their related facilities (including substations) awarded to Transelec as part of the expansion of Chile's trunk energy transmission system. The financing was provided by Export Development Canada, KfW Ipex-Bank GmbH and MUFG Bank, and the latter acted as Administrative Agent.
Aela Energía on a long-term loan for USD435 million to finance the construction of two wind farms (Aurora and Sarco) that will inject 299 MW to the national grid (SIC and SING), and to refinance the existing loan that Cuel Wind Farm has with China Development Bank.
Andes Mainstream on the "Supply Tender Process 2015/01" bidding process, and the successful awarding of 3,366 GWh/year to supply energy to the distribution companies of a total of 12,430 GWh/year.
AWARDS AND RECOGNITIONS
Recognized in Electricity, Oil and Gas, The Legal 500.
Recognized in Energy and Natural Resources, Expert Guides-Rising Stars, Legal Media Group.
Recognized in Energy, Best Lawyers.
Recognized in Energy and Natural Resources, Top Ranked Legal.
ACTIVITIES AND MEMBERSHIPS
Mentor in WoomUp (since 2022).
Visiting Attorney, Project Finance Practice, Chadbourne & Parke, Washington D.C. (2014-2015).
Teaching assistant of Constitutional Law, Universidad Católica de Chile (2006-2013)
Member of the Chilean Bar Association.
RELATED AREAS
EDUCATION
Law, Universidad Católica de Chile (Summa Cum Laude).
Exchange student, University of California, Berkeley (USA) (2007).
LL.M. Columbia University Law School (Beca Chile scholarship) (2014).
ADMISSIONS
LANGUAGES