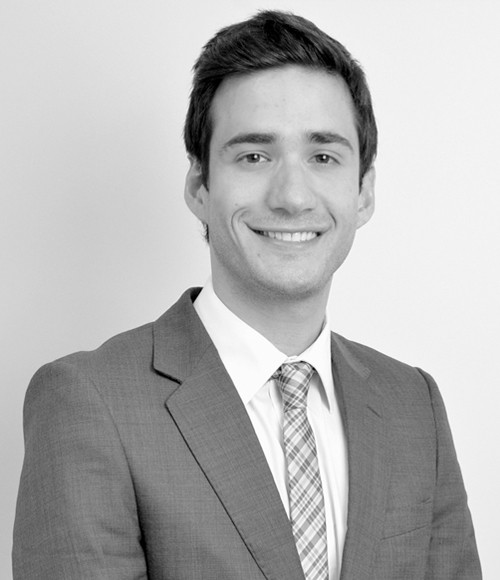 Cristóbal Balic
Associate

cbalic@carey.cl
+56 2 2928 2377
His practice is focused on providing legal advice, mainly to employers, in labor related areas, including contractual and corporate matters, as well as labor litigation.
REPRESENTATIVE EXPERIENCE
A leading insurance company on several labor lawsuits filed by independent sales agents claiming the existence of an employment relationship.
A foreign diplomatic mission in connection with a labor lawsuit filed by a former employee of its Ambassador in Chile.
An international nutrition company on the mass termination of employment contracts existing in the company.
Several companies on labor lawsuits filed by former managers due to alleged infringement of their fundamental rights.
A manufacturing company on a trial initiated by the Labor Board regarding anti-union practices.
A leading international airline on a collective bargaining process.
Several companies on due diligence processes regarding labor and judicial matters.
ACTIVITIES AND MEMBERSHIPS
Professor of the Degree in Corporate Governance and Compliance, Law School, Universidad del Desarrollo (2018-2019).
Teaching Assistant for the Labor and Social Security Law Department, Universidad de Chile (2014-2020).
Internship Program, Carey (2013).
Member of the Chilean Bar Association.
PUBLICATIONS
Author of "Intervention by the Labor Judge in the Examination of Witnesses: Officious Probatory Initiative and Due Process", Revista Chilena de Derecho del Trabajo y de la Seguridad Social, Volume 6, Number 11 (2015).
RELATED AREAS
EDUCATION
Law, Universidad de Chile (Summa Cum Laude).
Degree in Labor Procedural Law and Litigation, Universidad de Chile (2016).
Master in Labor and Social Security Law, Universidad Adolfo Ibáñez (2020).
ADMISSIONS
LANGUAGES