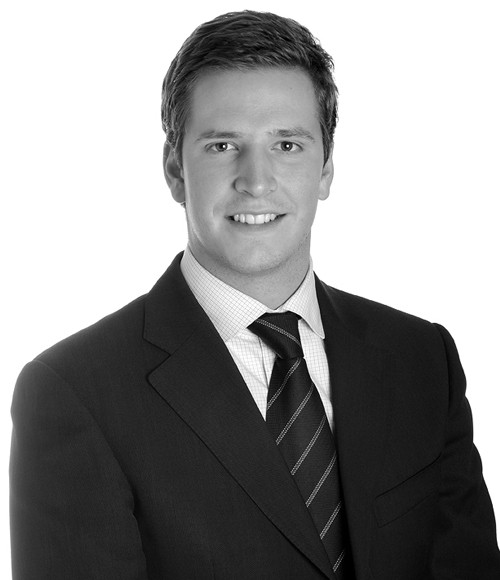 Arturo Poblete
Associate

apoblete@carey.cl
+56 2 2928 2230
His practice focuses on corporate and commercial law, corporate governance, mergers and acquisitions, capital markets, private equity, infrastructure public works concessions and general practice.
REPRESENTATIVE EXPERIENCE
Patio Comercial, a subsidiary of Grupo Patio dedicated to the development and management of commercial properties, on its inaugural placement of bonds in the local market for approx. USD82 million (UF2 million), for a 25 year term at a rate of 2.49%.
Brookfield Infrastructure Partners on the sale of an indirect 33% stake in urban toll roads Autopista Vespucio Norte and Túnel San Cristóbal to Infraestructura Alpha, an affiliate of Frontal Trust Infraestructura Alpha Fondo de Inversión, an infrastructure fund managed by Chilean fund manager Frontal Trust.
Brookfield Asset Management on the sale of a 27.8% stake in Transelec to China Southern Power Grid International, a state-owned company, for USD1.3 billion.
Bimbo Group, a Mexican company, on the acquisition of Alimentos Nutrabien, a Chilean company producing sweet snacks, owned by CCU. The closing is pending subjected to the approval by the National Economic Prosecutor (FNE) under the new mandatory merger control regime.
Fondo de Inversión Privado Hammer on the acquisition of 100% of the shares of Construmart and on obtaining financing for the purchase in a credit operation at Construmart level, in which Banco Security granted a loan for approx. USD9.6 million (UF225,000) plus a line of working capital for approx. USD2,500 million. We also advised the contributors of Fondo de Inversión Privado Hammer on the creation of the fund and on the definition of its corporate governance and agreements between contributors.
Yanghe, a subsidiary of the state-owned chinese group Jiangsu Yanghe Distillery, in the acquisition of a 12.5% stake of Viña San Pedro Tarapacá, a Chilean listed company, for approx. USD65 million.
Sociedad Concesionaria Túnel San Cristóbal on a credit facility granted by Banco Corpbanca for approx. USD86 million to refinance long term debt with Banco BBVA and in the prepayment and termination of the financing documents with BBVA.
Brookfield Asset Management on the acquisition of toll road concessionaires Sociedad Concesionaria Autopista Vespucio Norte Express and Sociedad Concesionaria Túnel San Cristóbal.
ACTIVITIES AND MEMBERSHIPS
Professor of Commercial Law, Universidad de los Andes (since 2018).
Foreign Associate, Kirkland & Ellis LLP (New York) (2015-2016).
Teaching Assistant of Commercial Law, Universidad Católica de Chile (2009-2013).
PUBLICATIONS
Co-author of the chapters on the regulators of the Chilean financial sector: the Financial Market Commission, Superintendency of Pensions and Central Bank, published in Latin Lawyer Regulators (2020).
Co-author of the Chilean chapter of "The Private Equity Law Review", Law Business Research (2016).
EDUCATION
Law, Universidad Católica de Chile.
LL.M., The University of Chicago (2015).
ADMISSIONS
LANGUAGES