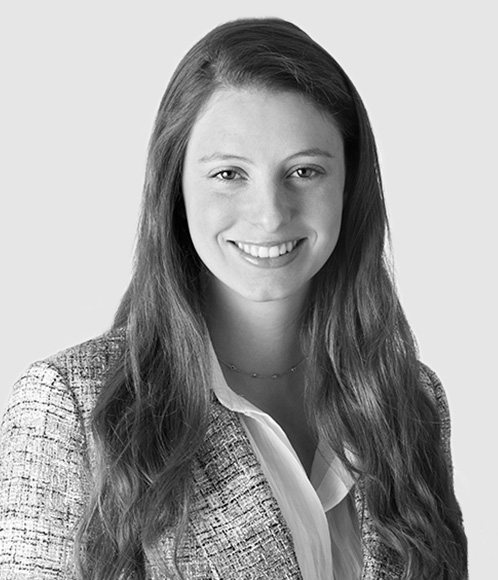 Alicia Corbo
Associate

acorbo@carey.cl
+56 2 2928 2201
Her practice focuses on corporate and commercial law, mergers and acquisitions, capital markets and general practice.
REPRESENTATIVE EXPERIENCE
Capstone Mining Corp., a Canadian based company, on a USD3.3 billion joint venture with Mantos Copper. Capstone's shareholders acquired a 60.2% stake in the new mining company, which operates as Capstone Copper. Mantos' shareholders acquired the remaining minority interest. Capstone Copper operates the Chilean mining projects Mantoverde, Mantos Copper and Santo Domingo.
Equinix, a US multinational company and the world's largest data center and colocation infrastructure provider, on the acquisition of three data centers in Chile and one data center in Peru, from Empresa Nacional de Telecomunicaciones (Entel) for UF18.580.000.
Asterion Industrial Partners, a Spanish private equity firm, and its subsidiary Nabiax, a firm focused on the data center business, on the acquisition of four data centers (two in Spain and two in Chile) from Telefónica in approx. USD 120 million. The transaction included the negotiation and drafting of an investment agreement, some assets purchase agreement and different lease and services contracts for the management and operation of the data centers. As part of the deal, Telefónica acquired 20% of Nabiax ultimate controlling entity.
Masisa on the sale process of all the forestry assets owned by its subsidiary Masisa Forestal to Forestal Tregualemu, a company wholly owned by GFP Chile Timberland Holdings, for USD350 million. The advice involved assistance on the private bidding, negotiation of the respective asset purchase agreement and completion of the conditions precedent for closing, including the mandatory approval from Masisa's shareholders. The transaction also included a long-term supply contract between Forestal Tregualemu and Masisa for the supply of forest products for the latter's industrial operations.
Melón on the sale of 49% of the shares that Melón Hormigones held in Prefabricados de Hormigón Grau to its majority shareholder Grau Aglomerados de Hormigón, terminating a 20-year joint venture. Also, on other agreements between the parties.
IMD Media on the inclusion of the Chilean company Transmisión y Almacenamiento A Más V as additional guarantor in a financing for up to USD77 million granted to IMD Media group by HSBC and other creditors, under English law.
ACTIVITIES AND MEMBERSHIPS
Teaching Assistant of Commercial Law, Universidad Católica de Chile (since 2018).
Teaching Assistant of Philosophical Foundations of Law and Natural Law, Universidad Católica de Chile (since 2015).
PUBLICATIONS
Co-autor of the Chilean chapter about International M&A and joint ventures. The Year in Review, American Bar Association (ABA) (2022).
EDUCATION
Law, Universidad Católica de Chile (Summa Cum Laude).
ADMISSIONS
LANGUAGES